Latest from period of time
People would opt for simplicity over showiness and seek comfort in the past, says chef Manisha Bhasin

Updated on Dec 24, 2020 03:54 PM IST
From Rocky to Southpaw, champions on the big screen fight like drunk bar brawlers, train like they don't care for their fists.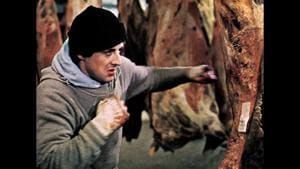 Updated on Dec 12, 2020 07:52 PM IST
Hindustan Times |
By
Rudraneil Sengupta
Today, more than a decade and a half of its incubation, The Lokmangal Multistate Cooperative Society has over 100+ branch spread including some of the rural most areas of Maharashtra and Karnataka.

Updated on Nov 27, 2020 05:37 PM IST
Campus Continents Educational Research Centre had a discussion with Manipal International University about the globalisation of the education sector in the field of medicine.

Published on Nov 26, 2020 03:27 PM IST
The independent Instagram journalist wins this week for politely but firmly telling an interviewee, "Sir, please don't call me 'dear'!"

Updated on Nov 22, 2020 08:19 AM IST
Hindustan Times |
By
Karishma Kuenzang