In Pune, with rains come viral infections
Hindustan Times, Pune |
, Pune
Jui Dharwadkar
Jun 28, 2018 09:03 AM IST
Doctors say that rise in cases of fever and dehydration is mainly because of change in weather conditions during the rainy season.
With the onset of rains, viral infections in the city are also on the rise with several patients complaining of fever and influenza-like illnesses.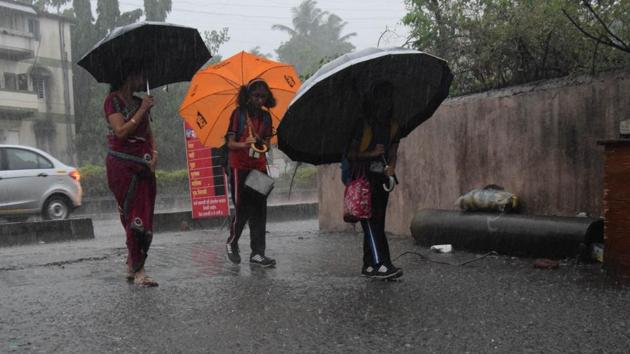 As per details available with the health department of the Pune municipal corporation (PMC), a total of 22 cases of enteric fever have been registered this year out of which eight cases have been registered this month.
Cases of diarrhoeal disease registered with the PMC is 309 within the past six months and is expected to rise with the onset of the monsoon. According to city-based doctors, rising cases of fever and dehydration are mainly because of change in weather conditions and higher variation between minimum and maximum temperatures.
Officials from PMC's health department, said, "With frequent rains, cases of influenza-like illnesses are also likely to grow and PMC is taking care to prevent the spread of such diseases, especially caused by mosquitoes. As on June 27, a total of 12 people have been administered with Tamiflu for influenza-like illnesses while 31,186 have been screened for swine flu."
With rain, cases of dengue have also seen a spike. In April, cases of suspected dengue in Pune were 23 which rose to 51 in May while in June, the total cases of suspected dengue is 169.
Considering the spread of viral diseases in the city, doctors have asked residents to be cautious.
Dr Kavita Krishna from Sahyadri Hospital, said, "With the onset of rains, cases of viral infections go up. The climate is suitable for reproduction of viruses and bacterias affecting many patients. People can opt for vaccines as a prevention from such diseases."
City-based Dr PS Patil, too, shared similar views. He said, "During rains the cases of fever, diarrhoea, swine flu and even dengue start rising. People generally suffer from weakness, headache and body ache. During such illnesses, doctors must be consulted immediately and patients should take rest. Eating right and not eating street food or food which is too oily will also help patients."