Kusur village at the foot of Shivneri fort suffers from neglect
Kusur, spread over 1,000 hectares, has a population of 2,904 people, of which 1,908 are registered voters according to Sameer Undare, deputy sarpanch.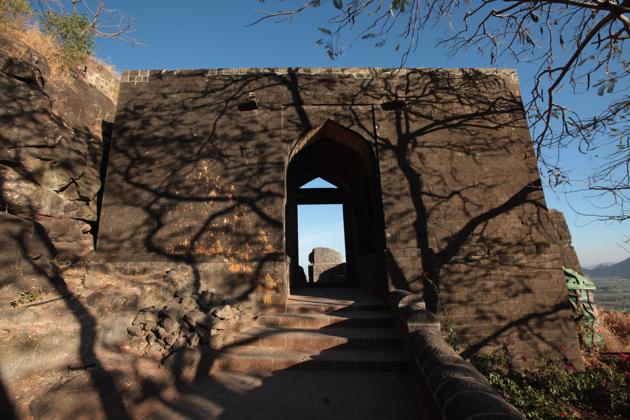 Updated on May 06, 2018 03:30 PM IST
Hindustan Times, Pune |
, Pune
Archana Dahiwal
Village Kusur, located 100km from Pune at the foot of the historic Shivneri fort is closely associated with the birthplace of the great warrior-king. Over the decades, however, this village has suffered from considerable neglect.
Kusur, spread over 1,000 hectares, has a population of 2,904 people, of which 1,908 are registered voters, says deputy sarpanch Sameer Undare.
It suffers not only from acute drinking water scarcity, but also from lack of poor roads, drainage, educational and healthcare facilities.
The water scarcity begins from February itself and the entire village has to depend on borewell for drinking water. Almost, 70 per cent of the population suffer from kidney stones; children are the most affected.
Located close to Vadaj dam, the nine wadis (hamlets) are scattered in various parts of Kusur and are dependent on water tankers to meet their needs, said Manisha Ingle, gram sevak.
Children have been frequently falling ill due to the borewell water and Anwar Sayyad, principal of the zilla parishad (ZP) school at Inamwadi, said, "The children often complain about stomach pain and loose motions in school. They are unable to focus on their studies."
Folks from the tribal Thakar community work in their farms. Recently, a Bhosari firm installed two water filtration reverse osmosis (RO) systems at two ZPs to address the unacceptable drinking water problems faced by the children. The school has also decided to install a 'water ATM' for the benefit of the villagers.
Bad roads and flower production
This village is famous for flower production and huge quantities are sent to Mumbai's Dadar market regularly. The flowers grown include the popular marigold required for religious ceremonies. The transportation, however, is an ordeal because of the poor roads.
The villagers are hopeful of road development under the 'Shivneri Parisar and Fund' meant for villages located in a 15km periphery of the Shivneri Fort. Internal road work at ₹89 lakh have begun in Kusur and the villagers hope that this monsoon, they will get better roads.
Close Story