Motherhood is beyond gender, says Pune's first transgender mother Gauri Sawant
Sawant became a mother after adopting 16-year-old Gayatri, who was orphaned in 2001, after her birth mother, a sex worker, died due to HIV.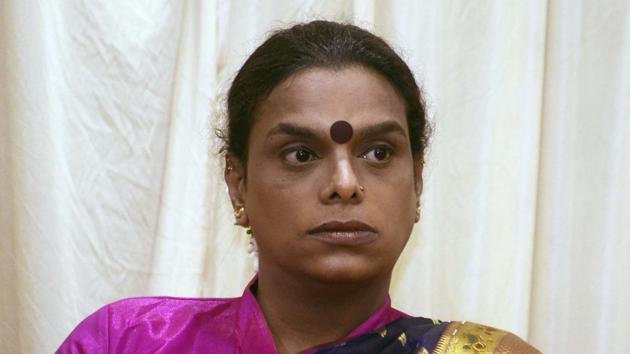 Updated on May 14, 2018 03:37 PM IST
Hindustan Times, Pune | By Ananya Barua
Do not label motherhood to a particular gender, said Gauri Sawant, a transgender activist, while sharing her experience of motherhood during an event on Sunday. Sawant is the first transgender mother in the city.
"Motherhood is beyond gender; it is more of a behaviour," said Sawant, who was speaking at a talk show Gauri Sawant: The Extra Ordinary Story Of The First Transgender Mother, organised by an NGO Creating Possibilities, at Elysium Banquets, Dhole road.
On the occasion, Sawant shared her story of realising her identity as a transgender, the challenges faced while embracing Gauri from Ganesh, her birth name, and her tryst with motherhood. "Motherhood was a blessing for me. It was beyond any label which decided whether I could or could not be a mother. It is a feeling of caring and nurturing another individual and it can be experienced by anyone, not just the one who gave birth to the individual in question," said 37-year-old Sawant.
She became a mother after adopting 16-year-old Gayatri, who was orphaned in 2001, after her birth mother, a sex worker, died due to HIV. "She was about to be sold off by her grandmother to a dealer in Sonagachi for around Rs 5 lakh when I found her. I was told that a sex worker's daughter will also be one. I could not accept someone else deciding her fate. That day, I held her by the hand and brought her into my life. Following that day, the way she has embraced me and my life is beyond anything i can express. In short, she has enlightened my life. She is my strength," said Sawant.
She is also the petitioner of the National Legal Services Authority (NALSA), which ushered in the landmark judgement of the Supreme Court in 2014, recognising the fundamental and civil rights of transgenders.
Sharing her life story and how she has learnt the importance of freedom, Sawant added, "When I left home to cease my own fate and realise my identity, I felt like Cinderella. I felt the taste of freedom for the first time ever. I want my daughter to have the same and more, like any other mother. I want her to realise her own fate and create the best version of it."
The event, meant to celebrate the day while spreading awareness about the community, was organised by Rhythm Wagholikar, founder of Creating Possibilities. Wagholikar is also planning to write a book on the transgender community.
Close Story