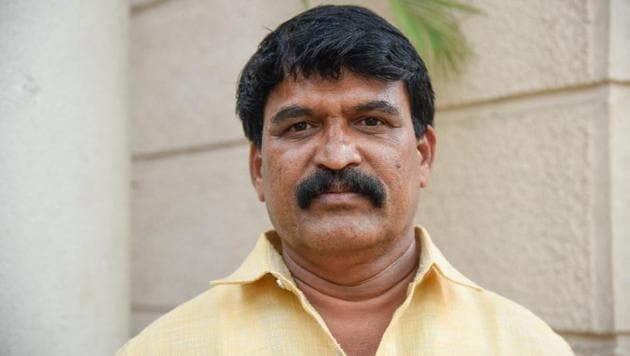 My colleagues and I, still look into the important aspects of the village, says former sarparch Subhash Nanekar
Subhash Nanekar says development of homes is happening in agricultural zones too in Uttam nagar as well, and they are unable to stop it. 
Hindustan Times,Pune | By Prachi Bari
UPDATED ON APR 07, 2018 03:55 PM IST
Interview with Subhash Nanekar, former Sarpanch, Uttam Nagar, who was also instrumental in bringing the villages into the Pune Municipal Corporation (PMC) limits.
How do you feel that Shivne/ Uttam Nagar are now incorporated in PMC?
We fought to be part of PMC and am happy that they finally heard our case. If only PMC had heard our pleas earlier, Shivne and Uttam Nagar would not have been left out as a village, while neighbouring villages Warje and Malwadi were included. Even though I am now without a designation, my colleagues and I look after the important aspects of the village.
What made you appeal to PMC to incorporate these villages?
Urbanization is happening everywhere and there is a need for proper planning to be done. As gram panchayat, we used the tax paid by the residents to develop the villages. We got proper roads laid which lead to new developments, followed by street lights in some areas, and also water availability issues. As a Gram Panchayat, we have our own limitations. We can only take care of small population. Here, the population is increasing constantly with many people opting for homes here. So, we pushed for PMC to include us. Also as a gram panchyat, we cannot have reservations for basic amenities; these can be done only when we are part of Development Plan by the municipal corporation. Development is happening very fast. We are close to the highway and the city, and if there are no reservations, this village will have haphazard development with no proper roads and no demarcations for residential zones. Presently, the development of homes is happening in agricultural zones as well, and we can't stop it.
What kind of steps have you taken to incorporate the villages and its future?
We had a meeting with the Mayor Mukta Tilak, seeking answers and have pursued her to push for the Development Plan. She has assured us that she will experdite upon the final Development Plan for the villages and begin work with proper water distribution planning, better roads, street lights, and garbage which is increasing day by day. We need this at the earliest.
Close