Principal speak: We have a student-centric approach, says Ravindrasinh G Pardeshi of Pune's Fergusson College
Updated on Nov 30, 2018 03:58 PM IST
He says students who are on research are supported with financial aid.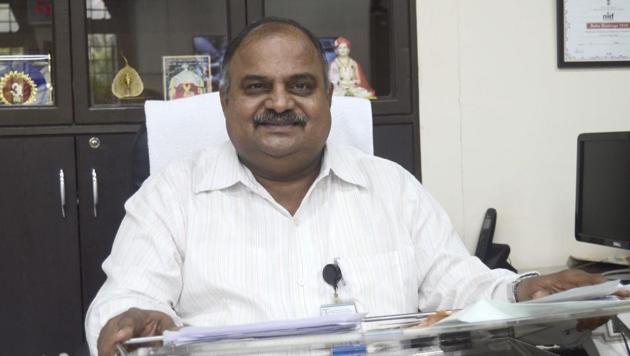 Hindustan Times, Pune |
Prachi.Bari
Equipped with a MSc Phd in geology, Ravindrasinh G Pardeshi has interest in both teaching and research. He has been the principal of Fergusson college since 2009. He talks to Prachi Bari about his plans for the college.
What steps are being taken to enhance student skills?
We have various programmes for students like skill-based workshops, faceto-face interactions with renowned scientists and field visits to various centres of excellence. Post graduate students get the opportunity to work on many projects. Students who are on research work are supported with financial aid. The programme called LIFE which is learn innovation for excellence and another programme called LBDL or learn by doing in laboratory are beneficial to the students. We also have career facilitation centres and entrepreneurship cells. FC has a meanstack web development programme which is an add-on course for students who opt for IT specialisation. We also offer intellectual property rights course.
Tell us about the college.
Fergusson College was started on January 2, 1885. A plot of about 37 acres, a part of the present extensive campus, was acquired on a 99 years' lease in 1891 by the Deccan Education Society. The foundation stone of the Main building of the Fergusson College was laid in 1892 and the building was completed in 1895. FC has a place in the hearts of the people both as a historical monument and as a symbol of the country's freedom struggle. Currently, the college has 6000 students.
What are your plans for the future?
We have been asked to upgrade ourselves to a university status, we have submitted the proposal to Rashtriya Uchstar Shiksha Abhiyan which is under the HRD ministry and the process is on.
What steps are being taken to enhance learning here?
We are completing 3 years after getting autonomy status. We have implemented choice based credit system and have reformed the examination system. We are trying to strengthen the learning process. The syllabus has been changed and it has been made more student-centric.
Explain the steps taken to improve the syllabus.
The syllabus will have more interactive sessions with the industry leaders rather than being academic oriented. We are trying to strengthen the industry academic bond. The college is recognised by UGC as college of excellence and so there are various funds available to enhance the skills of teachers and students.
Personalise your news feed. Follow trending topics