Pune Municipal Corporation's solid waste management department revives monthly apex meetings
Updated on Mar 26, 2019 02:44 PM IST
The meetings take place on the first Saturday of every month at the Wadke hall, PMC, Shivajinagar and the first meeting, held on March 2, was attended by 15 member representatives from each ward office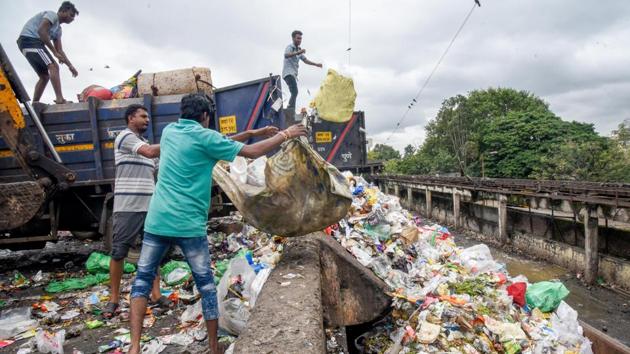 No garbage will be sent to Urali Devachi and the city will enforce a plan where all the garbage generated is disposed off within the city itself.
These two agendas were at the heart of the first monthly meeting of the revived solid waste management apex committee, a Pune Municipal Corporation's (PMC) initiative that allows citizens and area representatives to directly interact with civic waste management staff.
The meetings take place on the first Saturday of every month at the Wadke hall, PMC, Shivajinagar and the first meeting, held on March 2, was attended by 15 member representatives from each ward office.
Dynaneshwar Molak, joint commissioner Pune Municipal Corporation's (PMC) and head of solid waste management (SWM) department, also present at the meeting, spoke about making Pune self-sufficient, in terms of garbage disposal.
Molak stressed the 'Mission 2020- Zero to 100' objective, under which the no-garbage to Urali Devachi plan falls.
"These meetings will help bridge the gap between citizens and the solid waste management department, to help solve problems the city is facing on a whole," said Molak.
Such meetings were held earlier in collaboration with National Society for Clean Cities (NSCC), but the same was halted after Suresh Jagtap, joint municipal commissioner, PMC's promotion.
Om Mahipati Kare, resident of Atharvapurva society, and representative of Hadapsar ward, highlighted the work done in the past. "The cleaning of slums and instalment of park benches at Kalepadal in Hadapsar was spoken about, along with the segregation of garbage at household levels and how these initiatives drastically improved the living conditions in the area" said Kare.
The committee consists of two members of resident associations from all 15 wards, each nominated by the concerned ward officer, making it a 30 member team.
Shyamala Desai from Model colony residents association has been appointed by Molak to oversee the proceedings.