24-yr-old PGIMER doctor commits suicide
A junior resident, WHO was among toppers and had joined institute last month; hangs self in hostel room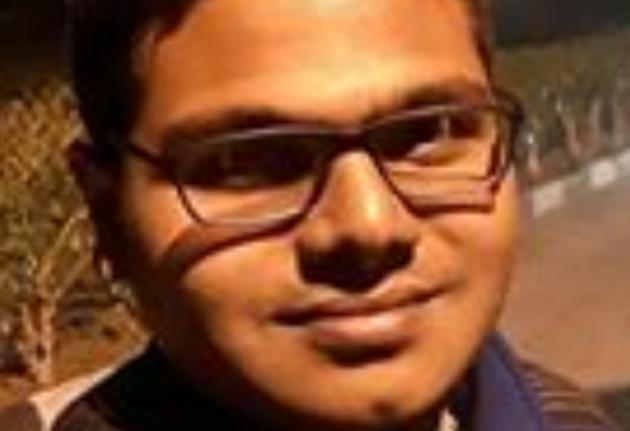 Updated on Feb 27, 2018 05:46 PM IST
Hindustan Times, Chandigarh | By HT Correspondent
"I hated every minute of training, but I said…Don't quit. Suffer now and live the rest of your life as a champion."
This text is written on the Facebook cover photo of Dr Krishnaprasath Ramasamy, a 24-year-old junior resident at the Post Graduate Institute of Medical Education and Research (PGIMER). Sadly, he could not "suffer" anymore and in less than two months of joining the hospital, he committed suicide.
Posted with the radiology department, Dr Krishnaprasath was found hanging from a ceiling fan in his hostel room on Monday morning. No suicide note was recovered from his room, said police.
According to other resident doctors, he was "depressed" and wanted to return to his home in Tamil Nadu. One of the top rankers, Dr Ramasamy was from a humble background. He is survived by his parents and a younger sister. His father, Ramasamy, is a priest at the Rameswaram temple.
The incident comes only 17 months after another junior resident doctor committed suicide at the PGIMER in September 2016. Dr Sunil Chandel, 31, of Mandi, who was posted in the nuclear medicine department, was also reported to be suffering from depression.
'Could not take pressure'
"Dr Krishnaprasath had joined the MD course here in January. He was very intelligent and was among top rankers in the All India Institutes of Medical Sciences, Delhi, and Jawaharlal Institute of Postgraduate Medical Education and Research, Puducherry, too, but he chose this institute," said one of the senior residents, who did not wish to be named. "He joined in the general medicine department and was posted for a while in the emergency. He could not take the pressure and in the third counselling he chose to shift to the radiology department."
Dr Krishnaprasath had joined the radiology department a fortnight ago and was posted in the ultrasound room in the New OPD.
"On Monday morning, he did not report to duty and did not answer any call," said one of the junior residents, on the condition of anonymity. "Some doctors visited his room around 9am, but found it locked from inside. We called the guards, who broke open the door and found him hanging from the ceiling fan."
Meanwhile, his father, a priest, took back the body to Tamil Nadu on Tuesday. "My son was having difficulty in understanding the language. He couldn't cope up with the changing environment. He used to tell me also that he is not able to adjust."
On Sunday, he also called his parents and informed them that he is feeling distressed and wanted to return home.
However his family told him to stay back as they thought things will improve with time.
"It is an extremely unfortunate incident," said PGIMER director Dr Jagat Ram.
'Wanted to return home'
Dr Krishnaprasath had been feeling low for several days and wanted to return to his home town, said fellow resident doctors, on the condition of anonymity. He reportedly also called his parents and told them about it.
"He was not able to adjust to the new environment. He told us about it and we used to take him for outings. Lately, we thought he was feeling better. We couldn't imagine he would take such a step," said a senior resident.
Another doctor said: "We did not tell him to take psychiatric help as we all thought that he would be able to cope with the stress. He had just joined the institute."
Dr Sarvanan, a former senior resident at the PGIMER, said: "We should consider the depth of the situation. We need to connect with people and identify their needs. We should not take such things lightly."
Helpline number of little help
The PGIMER had initiated a helpline number — 7087008700 – for doctors in distress, but most of them are not even aware of it. In a random survey conducted by this correspondent, only one out of 10 doctors had the number.
"The helpline number is communicated to every resident doctor on their joining," said a senior doctor, not wishing to be named. "Many decide against visiting the psychiatry department because of the stigma attached to it."
The doctor said when someone calls the helpline, his details are shared with the PGIMER director and he is given an easier posting without consent. "This might also be keeping doctors from calling the helpline," he said.
The Association of Resident Doctors has shared another helpline number with students. Last year, they got seven calls. "The doctors were suffering from severe depression. There are many more who have been suffering silently," said another doctor, on the condition of anonymity.
Close Story