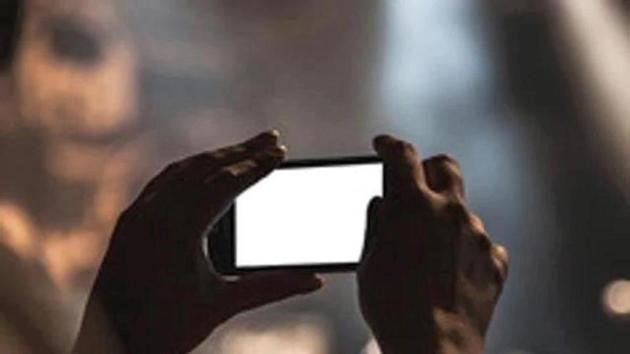 Called to stop cricket in park, head constable 'manhandles' 24-year-old for recording his video
Sector-46 youth was making video of cop 'using foul language' with children; later senior officials intervened to pacify residents of locality who gathered there.
UPDATED ON MAR 19, 2018 10:40 PM IST
Huge drama was witnessed at a public park in Sector 46, when a police head constable allegedly manhandled a 24-year-old man for recording his 'misbehaviour' on his mobile phone on Sunday.
A total of 25 people, including children, were playing in the park, when a man, residing in a house opposite to the park, expressed resentment and took away bats and wickets from children, stating that they are not allowed to play here as it may damage his car again.
One of the teenagers, who were playing in the park, said, two days ago, another group of children playing with a leather ball, had damaged a car's window, parked beside the ground, although the matter was sorted. However, the same resident, whose car was damaged, did not allow children to play on Sunday. They were playing with a tennis ball, which is comparatively softer.
When the children argued, the resident called the police.
A head constable from the beat box in Sector 46 after reaching the spot, following the complaint, allegedly used foul language, threatened children.
Meanwhile, when a 24-year-old Kashish Sharma, who was also playing, tried to record the 'misbehaviour' of the head constable on his mobile phone, the cop allegedly thrashed him.
Following which, all members of the locality gathered in the park.
Sharma's mother, said, "I was called in the park, when everything was over. The head constable even tried to push me and used foul language. He then called his senior official from the police station, who later tried to sort out the matter.
No case was registered against the head constable for misbehaving and manhandling a 24-year-old man, till the filing of the report.
Close