Chandigarh not banning miniskirts at clubs: Home secy clears confusion
Updated on Apr 24, 2016 07:54 PM IST
Ridicule and criticism of the administration were doing the rounds in the media.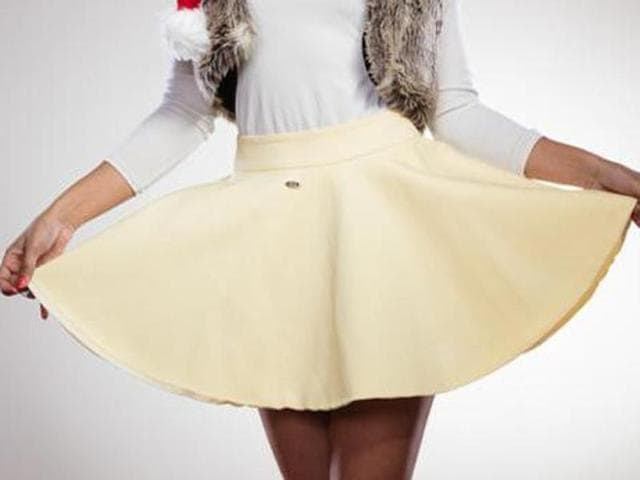 The Chandigarh administration denied on Wednesday any attempts to ban miniskirts at discothèques in the city, dismissing media reports that triggered outrage on social media.
"We have not banned miniskirts. No such dress code has been prescribed in the policy framed by the Chandigarh administration recently," said home secretary of the Union Territory, Anurag Agarwal.
Hundreds of users on Twitter and Facebook ridiculed the administration and charged it with sexism after a national daily reported that women in miniskirts won't be allowed into discothèques in Chandigarh. But Agarwal said the official policy was misrepresented.
The newspaper report said the administration in its policy "Controlling of Places of Public Amusement, 2016" said permission could be denied to discothèque owners to run their business if a Union Territory committee found "exhibition or advertisement of scantily dressed women" and "indecency" or if it was "seditious and likely to excite political discontent". The policy came into effect on April 1.
"The policy draft, however, does not define 'scantily dressed women' or 'indecency' and also doesn't elaborate on sedition," the newspaper article read.
The report sparked furore on Twitter and Facebook.
Meanwhile, director, producer and writer Shirish Kunder tweeted
Gul Panag tweeted
Discotheque owners in the city recently submitted a representation to the Union Territory adviser, saying they suffered a dip of 40% in business due to the new policy that ordered clubs shut at midnight instead of the earlier closing timings of 1am.
'It is a policy not an act or law'
"A policy is not a law or an act. It is just a guideline that clearly defines powers of all concerned. We cannot take unilateral action. The policy says if a business owner has an objection to any of his actions being termed a violation, he will be heard. There is also a provision to appeal against any action," UT home secretary Anurag Agarwal said.
Personalise your news feed. Follow trending topics