Key organiser of 'Referendum 2020' London event was a petty criminal in India till 1992
Aug 08, 2018 09:15 AM IST
As per a dossier sent by the Indian authorities to the UK government to extradite Pamma, he visited Pakistan on numerous occasions and became the main fundraiser of the Babbar Khalsa International
Paramjit Singh Pamma, who is under the watch of Indian agencies for organising pro-Khalistan event 'Referendum 2020' at Trafalgar Square in London on August 12, was a petty criminal in India till 1992.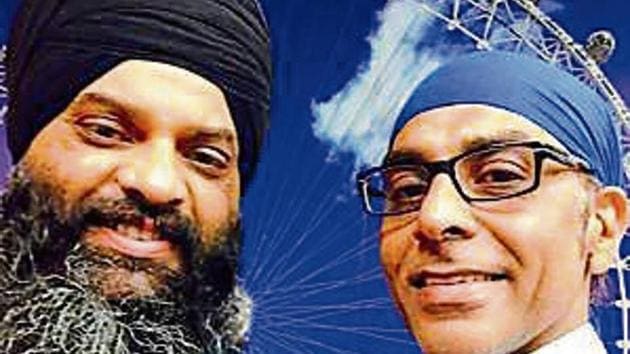 A native of Bhanno Majra village in Rupnagar district in Punjab, Pamma, now 48, entered the world of crime through his cousin, known as 'Boss' in militant circles.
He initially committed petty crimes such as thefts, then used Boss's clout to first commit robberies and later hobnobbed with terrorists before moving to Pakistan, Germany and finally to England to seek political asylum in the country in 1994. He also had a house in Mohali.
As per a dossier sent by the Indian authorities to the UK government to extradite Pamma, he visited Pakistan on numerous occasions and became the main fundraiser of the Babbar Khalsa International (BKI).
Initially, Pamma was close to Pakistan-based Wadhawa Singh – Babbar Khalsa International (BKI) terrorist but later he joined hands with Khalistan Tiger Force (KTF) chief Jagtar Singh Tara, one of the assassins of former Punjab chief minister Beant Singh.
In 2000, Pamma was arrested for an alleged terrorist activity by the UK police while he was returning from Pakistan after receiving terror training and was entering England via Germany. He was sent to 30 months in jail as he was active member of BKI which was declared a "proscribed" organisation.
"But he tendered apology and was released after 13 months. He got settled in Birmingham and drives a van," reveals the dossier.
Why India wants him?
Pamma is wanted in India as the main conspirator of killing Rashtriya Sikh Sangat's (an RSS offshoot) Punjab chief Rulda Singh in July 2009. For this, Pamma had handpicked UK-based Gursharan Singh and Piara Singh to carry out the shooting. The UK police though arrested Pamma in this case in 2010 and their special team visited Patiala to find Pamma's role in the case but he was released.
In 2010, Pamma allegedly hatched a plan to carry out two bomb blasts in Patiala and Ambala but it could not be implemented properly and there was no causality, says his police record. The Rajasthan police also wanted him in a case of smuggling of RDX and other firearms from Pakistan via Barmer.
Portugal connection with Pannu
As India has issued a red corner notice against Pamma, the Portugal police nabbed him from a hotel where he was staying with his family. It was here where he came in contact with the mastermind of Referendum 2020 and self-styled human rights advocacy group 'Sikhs for Justice' (SFJ) head Gurpatwant Singh Pannu.
"Pannu collected funds for Pamma's release from pro-Khalistani people in the UK and countries and managed a battery of lawyers to ensure Pamma is not extradited to India. Here, they became close associates and they have collected money to run the pro-Khalistan movement," a senior police official said.
The Punjab Police officials claimed that Pamma is blatantly engaged in anti-India activities in the UK, which are in clear violation of the guidelines for asylum seekers in that country.