Moga SSP Raj Jit Singh shunted out
Updated on Jul 03, 2018 10:19 AM IST
His name had cropped up in a drug case involving dismissed Punjab Police inspector Inderjit Singh.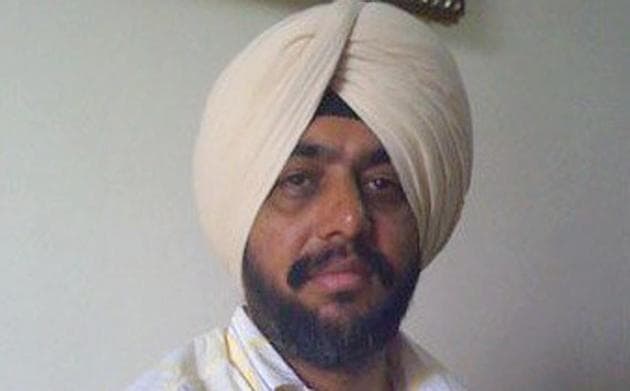 The Punjab government on Monday transferred Moga senior superintendent of police (SSP) Raj Jit Singh Hundal whose name had cropped up in a drug case involving dismissed Punjab Police inspector Inderjit Singh.
PPS officer Kamaljit Singh has been appointed as Moga SSP. Raj Jit Singh has been posted as commandant fourth battalion at Mohali.
The SSP's transfer orders came on intervention of chief minister Captain Amarinder Singh who had to face a barrage of questions from his cabinet colleagues on Raj Jit.
Notably, the Punjab and Haryana high court had last year ordered the setting up of the SIT led by DGP Sidhharth Chattopadhyay to probe the role of Raj Jit Singh in the drug trafficking case and had ordered dismissal of inspector Inderjit in the case.
The SIT was formed after Raj Jit Singh moved the high court seeking its directions to hand over the case to other than special task force chief HS Sidhu, claiming that he had strong apprehensions that he would be falsely implicated by Sidhu.
In May this year, Chattopadhyay submitted the report of the probe in relation to the alleged involvement of Raj Jit Singh in a drug trafficking case to the HC.
As per information, cabinet ministers, including Tript Rajinder Bajwa, Sukhjinder Randhawa and Navjot Sidhu, strongly advocated immediate acting against the SSP citing that his continuation has not gone down well with the seriousness of the Congress government to tackle drug menace.
"Why have we made a police officer such a big liability. Whenever any drug case comes up, the people and the media question government's compulsion behind continuing him as SSP. If he is clean, let him come clean from the court but for now, we must act," said a cabinet minister.
PPCC chief Sunil Jakhar, who also met the CM and ministers, also pushed for strong action against Raj Jit.
Bajwa, who is a close relative of Raj jit, demanded dismissal of Rajit from the service. "Yes, I admit that he is my relative. But I strongly demand that he should be dismissed from the service. He (Rai Jit) is very clever When his name cropped up in the drug case, he moved court, claiming that STF was acting biased against him," Bajwa said.
Rajjit, an efficient but controversial officer, is considered a blue-eyed boy of DGP Suresh Arora and DGP (intelligence) Dinkar Gupta.
Raj jit's case also became the base of recent fight between top-brass of Punjab Police when Chattopadhyaya claimed in the court on April 6 that while probing Rajjit's role, he has got "serious pointers" about involvement of DGP Punjab and DGP Intelligence. Chattopadhyaya has already submitted his finding in the report and the case comes up for hearing on July 25.