Now, fly at night from Chandigarh airport by March next year
Officials of the IAF's 3BRD station, that controls the runway, air traffic movement and overall technical area of the airport, held a joint meeting.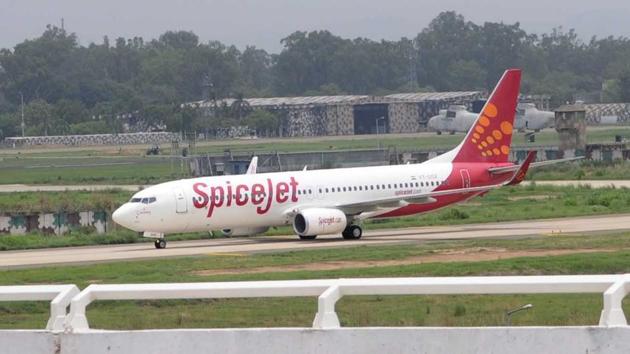 Updated on Aug 12, 2018 02:07 PM IST
Chandigarh International Airport will be available for unrestricted day and night operations and allow landing of bigger aircraft once the expansion of its runway is completed by March 2019.
Officials of the Indian Air Force's (IAF) 3BRD station, that controls the runway, air traffic movement and overall technical area of the airport, shared this during a joint meeting of all stakeholders on Saturday.
The meeting was convened on the directions of the Punjab and Haryana high court at the UT Guest House to ensure all stakeholders give undertakings on the completion of their tasks involved in the airport's runway extension.
Senior functionaries of IAF's 3BRD station, Airports Authority of India, GMADA, HUDA, Punjab and Haryana states, besides Chandigarh administration, were part of the meeting.
CAT-III Instrument Landing system
IAF is also installing CAT II B Instrument Landing system (ILS), officials informed during the meeting, which will permit operations down to 500 metres visibility as compared to the current Cat I ILS system permitting operations down to 1,200 metres visibility.
However, airport officials expressed it was not sufficient, and that Cat I ILS system's utility should be extended to its maximum limit, allowing visibility till 350 metres.
Since landing system is very basic, airport literally remains closed during winter, as visibility often drops below 500 metres.
Meanwhile, all eyes are on CAT-III B compliant system that is being taken up by the Airport Authority of India (AAI). During the meeting, AAI officials said they had given in-principal approval to bring CAT-III B landing system, but it required additional half an acre of land.
Punjab government assured that they will acquire this land at the earliest. However, CAT-III B is not expected before the end of 2020, as it will take AAI at least 18 months to bring this facility.
GMADA to remove encroachments
IAF also flagged the issue of blocked drains and illegal construction in the vicinity of the airport. In response, GMADA officials said they will remove illegal constructions in 100-metre ambit of the airport.
A frontline defence facility, the airport is under the control of the IAF. Annually 29,000 tonnes of material is airlifted from Chandigarh airport for troops deployed in the forward areas of Jammu and Kashmir during summer, while the quantity increases during winter. This is accomplished through 15-20 sorties daily.
Close Story