Panchkula teenager was playing Blue Whale, confirms police
Updated on Sep 27, 2017 10:09 AM IST
Fatal 'game': Cops retrieve short video from phone of a girl close to him, 10 other vulnerable friends identified too.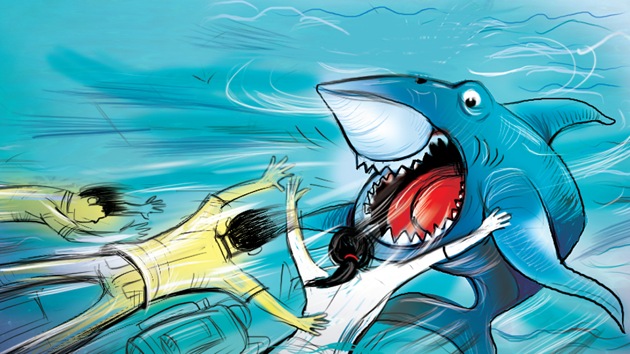 Panchkula police on Tuesday confirmed that 16-year-old Karan Thakur, who was found hanging from a ceiling fan in his Sector-4 house on Saturday, was playing the fatal Blue Whale game.
The probe has revealed that the victim got the game through his personal contacts. Police have also retrieved a short video from the mobile phone of a Panchkula girl, which indicated she was playing the game.
Sources said the girl lived in Karan's neighbourhood and was in contact with him. Cops had confiscated her mobile phone on Monday evening and had alerted her parents to keep a strict watch on her.
Besides the girl, police have already identified Karan's 10 friends — three in Panchkula — who are vulnerable as well. Their parents have been alerted, said sources.
'Circulated through one-to-one contact'
Panchkula police commissioner AS Chawla told HT that Blue Whale is not freely downloadable and is circulated via one-to-one conversation, which is where the danger lies. "Even those who start playing the game believing that they won't be able to do the final task of committing suicide fall into the trap," he added.
Chawla said investigation in such cases is tough because the administrator holds the right to delete the data on the players' mobile phone. The Panchkula police have sought help from Haryana Police's Digital Investigation Training and Analysis Centre (DITAC) in Gurgaon to trace the source of the game that was circulated to the victim and his close friends.
Besides this, victim's mobile phone, too, has been sent there to retrieve the deleted data. Chawla said DITAC has advanced digital equipment to monitor social media content. "Their inputs will be vital in our investigation," he said.
'Parents ignored early symptoms'
Sources said Karan's family knew that he was playing the fatal game. "But they never imagined the boy could take this extreme step," said an official, not wishing to be named. He said the boy was awake till 4am on Saturday, and his parents had also questioned him about it, but he said he was up to study. Hours later, he hanged himself from a ceiling fan in his first-floor room. A Class-10 student of Chandigarh's DAV Senior Secondary School (Lahore), Sector 8, Karan had made sketches of various suicide options in his maths notebook before hanging himself.
His last words beneath these drawings were: 'I don't deserve to live', 'No one cares me', No one loves me', 'They just use me', 'I should just die'. The notebook was recovered by his parents on Sunday.
Police issue advisory
"Reach out to kids before the Blue Whale does," reads the police advisory issued to schools and parents. Police commissioner AS Chawla said it is important for the parents and teachers to remain alert for any signs that a vulnerable kid may show. Police have advised parents to monitor online activities of their kids, encourage them to take part in outdoor sports and keep an eye on any abnormal behaviour like eating pattern, sleeping, depression or aggressive behaviour.
Schoolteachers should observe for visible marks like cuts or wounds on the body, loss of interest or isolation and encourage the kids to use shared computers, reads the advisory.
Police stop Panchkula boy's Rohtak friend from suicide for Blue Whale Challenge