Punjab minister Channi in spot for 'improper messages' to woman IAS officer
Updated on Oct 25, 2018 09:35 AM IST
After flak from opposition, Punjab CM says he has taken matter seriously and told minister to apologise to IAS officer.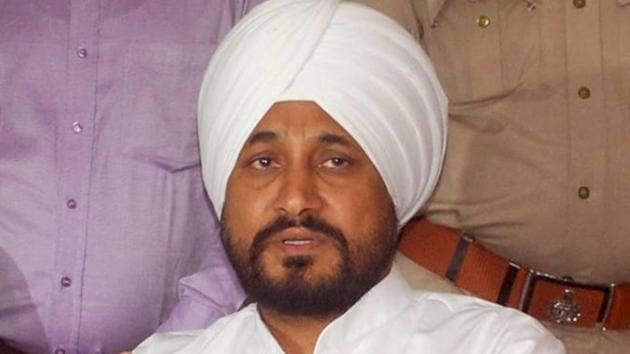 Punjab technical education minister Charanjit Singh Channi is in the crosshairs of an unsavoury controversy after a woman IAS officer accused him of sending "inappropriate" text messages to her.
The minister's conduct was brought to the notice of the state authorities by the IAS officer who complained to a senior functionary of the government about a month ago and then the matter reached chief minister Capt Amarinder Singh.
Confirming the incident, Amarinder, who is currently in Israel on an official visit, said the matter relating to "objectionable message" of the minister had been taken very seriously, and to the best of his knowledge, resolved to the officer's satisfaction.
"The matter was brought to my notice some weeks ago and I had asked the minister to apologise and sort it out with the lady officer. I understand he had done so to the satisfaction of the officer and, thus, the matter was resolved," said the CM in a statement from Tel Aviv on Wednesday. While the CM's statement did not name anyone, the minister's name was confirmed to this newspaper by a top-ranking government functionary. HT's attempts to contact Channi, who is on an official visit to the UK, were in vain, as his phone was not reachable.
Text messages sent to the minister also did not elicit any response. Channi is MLA from Chamkaur Sahib reserved constituency. The CM's statement came after the opposition SAD and AAP asked him to 'unmask' his cabinet colleague who had sent indecent messages. SAD president Sukhbir Singh Badal asked Amarinder why he and Congress president Rahul Gandhi were dragging their feet on action against the minister.
"The Congress and Rahul Gandhi demanded MJ Akbar's resignation from the Union cabinet following allegations of sexual harassment when he was the editor. However, the Congress chief has been actively sheltering someone for similar transgressions," he said.
AAP's Kharar MLA Kanwar Sandhu said the minister should tender his resignation, whereas the party's women wing demanded the minister's dismissal for harassing a woman officer.
However, the two parties did not name the minister in their statements.
Close Story
Personalise your news feed. Follow trending topics