Power tariff cut for industry in Punjab, aam aadmi keeps looking for relief
Power tariff in Punjab was kept unchanged by the state power regulator, giving a relief to the people of the poll-bound state on Wednesday.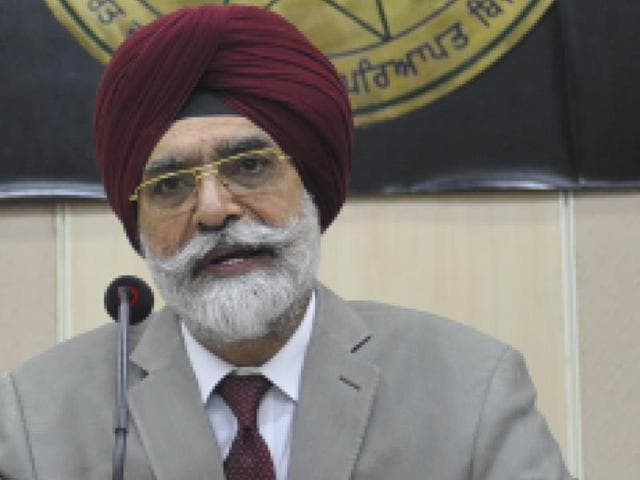 Updated on Jul 27, 2016 10:43 PM IST
Punjab's industry will pay 2 to 6% less for electricity but there's no election-year relief for domestic consumers.
The annualised tariff announced on Wednesday here for April 1, 2016, to March 31, 2017, will be recovered in eight months from August 1. Punjab State Electricity Regulatory Commission (PSERC) spared domestic consumers in the previous tariff revision also.
The apparently populist concessions came even though Punjab State Power Corporation Limited (PSPCL) had asked for about 8% increase in tariff. It needs a little more than Rs 32,000-crore revenue to run itself in the current fiscal. Instead, it will make a little less than `27,000 crore, of which Punjab State Transmission Corporation Limited (PSTCL) will take Rs 1,151 crore, and 54% chunk — about Rs 14,700 crore — will go into buying energy.
The PSPCL has Rs 23,000 crore debt but the PSERC has also found it revenue surplus by Rs 166 crore. On most accounts, the regulator has lowered the revenue sought by the PSPCL but has exceeded its power-purchase estimates by about Rs 1,200 crore from the projected about Rs 13,500 crore. To PSPCL's dismay, the cost of employees, fuel, and renovation/modernisation, besides administrative charges, have been cut drastically. "So far so good," is how PSPCL chairman and managing director KD Chaudhari reacted.
The engineers association, however, is not delighted. Its president, BS Sra, said "subsidy disbursal is not regular... and the (tariff) order is not clear about funding to the employee benefit trust".
6,400-cr subsidy
The Punjab government has committed a subsidy of about Rs 6,400 crore (10% hike) to continue with free power to the farm pump-sets and 200 free units to the Scheduled Caste and below-poverty-line (BPL) consumers.
The regulator has asked state government to pay up in advance on monthly basis, since the past disbursal of subsidy to the PSPCL was erratic, and more than Rs 1,200 crore remains unpaid from the previous year. To encourage power use, the PSERC has removed peak-load-exemption charges (PLEC) from August 1. But the large-supply (LS) consumers (like furnaces and rolling mills) have to pay Rs 2 over and above the cost of each unit.
The LS consumers who cross threshold consumption (above the two-year average) will be charged Rs 1.32 lesser for each unit.
Dairies get relief, gaushalas don't
The PSERC has given free power to dairies, besides fish/pig/goat farms. The state government had announced this benefit to gaushalas (cattle pounds) as well but PSERC chairman DS Bains said "there was no petition from any gaushala and no notification from the government". The government wants to appease coalition partner Bharatiya Janata Party that advocates saving the cow under its Hindutva ideology.
Balance of power
Cost * What PSPCL sought * What it got
Fuel * Rs 5,800 cr * Rs 2,400 cr
Employees * Rs 5,700 cr * Rs 4,800 cr
Repair/modernisation * Rs 673 cr * Rs 418 cr
10% hike in power subsidy bill
Tariff card
DOMESTIC
Charges/unit * Consumption
Rs 4.52 * Up to 100 units
Rs 6.14 * 100 to 300 units
Rs 6.56 * Above 300 units
INDUSTRIAL
Category * New * Old
Small supply * Rs 5.47/unit * Rs 5.85/unit
Medium supply * Rs 5.51/unit * Rs 5.87/unit
Large supply * Rs 6.03/unit * Rs 6.14/unit
Close Story