Satya Pal Gautam (1951-2018): Punjab's homegrown philosophy scholar passes away
Updated on Jan 31, 2018 11:15 PM IST
With logic as his subject of study, Gautam taught at PU for nearly three decades before moving to JNU to start the Centre of Philosophy there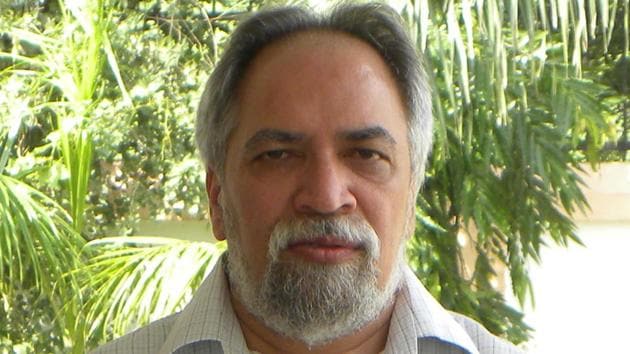 The death of Satya Pal Gautam, founder professor at the Centre of Philosophy, Jawaharlal Nehru University (JNU), in Delhi on Tuesday due to cardiac arrest cast a pall of gloom in the academic and cultural circles in the city. It was in Chandigarh that the course of his career and philosophy was charted.
Belonging to Jalandhar, he was from the 1973 batch of the department of philosophy at Panjab University. With logic as his subject of study, Gautam taught at PU for nearly three decades before moving to JNU to start the Centre of Philosophy there. He also served as vice-chancellor of Mahatma Jyotiba Phule Rohilkhand University, Bareilly.
He had studied at Sain Dass Anglo-Sanskrit Senior Secondary School and Doaba College, Jalandhar. Besides studying philosophy, political science and English, Gautam also earned a Prabhakar diploma in Hindi literature.
His description of himself was: "I am a student of life through literature, philosophy, social studies and history."
His significant contribution in recent years was his translation of 'Sophie's World', the 1991 Norwegian novel by Jostein Gaarde, into Hindi. Commenting on this work, Punjabi poet and novelist Manmohan Singh said, "Gautam was truly dedicated to his subject, and this translation was a major achievement".
A child of the 1970s, Gautam also had a brush with Left politics and possessed deep interest in poetry, music, theatre and literature. Close to the Hindi poet Kumar Vikal, Gautam attempted writing poetry in his youth but it was dismissed as "too heavy". However, in the past few years he returned to poetry, which he would read to the likes of this writer on the telephone.
Once while crossing a road, he told me to stand by the side and listen to his three new poems there and then. I obeyed and listened to the poems in which he described a rickshaw ride with Vikal during militancy days and a skirmish with a CRPF jawans posted at the university gates. There was another about romance in the days of the Emergency. When I praised the poems, he told me: "You like them; so I will recite one more!"
On the PU campus, Gautam could be spotted for his special appearance. His short frame would invariably be clad in a kurta-pyjama, and his goatee beard was trademark. He would make it a point to ride a bicycle on the campus, replacing the moped of his youth, in later years.
Photographer Diwan Manna recalled, "He was indeed a friend of friends, and did not let his academics interfere with his lifestyle." Punjabi poet Sarabjeet Bedi exclaimed, "Alvida, guruji!"
Fond of the writings of Jean Paul Sartre and Simone de Beauvoir, he chose to stay away from the institution of marriage. He lived alone and that's how he died sleeping alone in his fiat.
In a post on Gautam's Facebook timeline, his colleague from JNU's Centre of Philosophy, Muzaffar Ali Malla, said, "Irony at times drives our lives to completion. On a day when the Centre for Philosophy at JNU was planning to hold a colloquium on the concept of death, the news of Prof Gautam's death reminded us of our being's closeness to death. The spontaneity of his death coincides with his usual style of spontaneous interrogation…"
Here in the city, his long-time friend, actor-poet Kamal Tewari, commented on the loss with a couplet: 'Ek ek kar ke huye jaate hain tare roshan; meri manzil ki taraf tere kadam aate hain' (One by one stars twinkle in the sky; death is walking to my destination)."