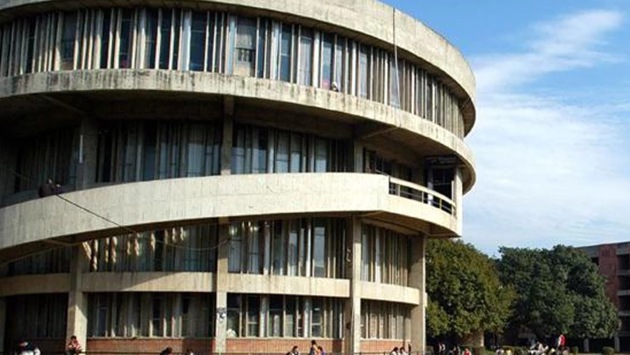 SC orders UGC to release funds to Panjab University for salary, exams
UPDATED ON MAY 02, 2017 01:17 PM IST
The Supreme Court, in an interim order, has directed the University Grants Commission (UGC) to release requisite funds to Panjab University to clear its salary bills and for smooth conduct of exams.
Varsity counsel Bhuvan Vats said the UGC had been directed to release funds before the next date of hearing on May 5. He added the orders came after the varsity told the apex court that it had paid last month's salary from examination fee collected from students and now it was grossly short of funds to pay this month's salary and conduct exams.
The university usually runs up a salary bill of Rs 24 crore per month, of both teaching and non-teaching employees with exams involving extra expenditure.
PU vice-chancellor professor Arun Kumar Grover said, "The apex court has ordered interim relief to Panjab University. Though no quantum of money has been decided, but we have asked for Rs 50 crore."
Why did the matter reach SC
The matter reached the SC in February, after the UGC challenged the order of the Punjab and Haryana high court of January 19 where it was ordered to release an additional amount of Rs 30.5 crore to PU. This amount was over and above the sanctioned budget of the varsity, which it had already received from the UGC.
To oppose enhanced grants to PU, the UGC also submitted that the "other universities in the region are being funded to the tune of approximately Rs 50 crore by their respective state governments and the number of students being almost the same, the cost per student to the state exchequer in the case of PU is far beyond the cost per student in other universities in the region."
In its appeal before the SC, the UGC stated that it can be directed to pay additional amount of Rs 30 crore to PU once it had paid Rs 176 crore, sanctioned by the ministry of human resources development for PU for 2016-17.
Close