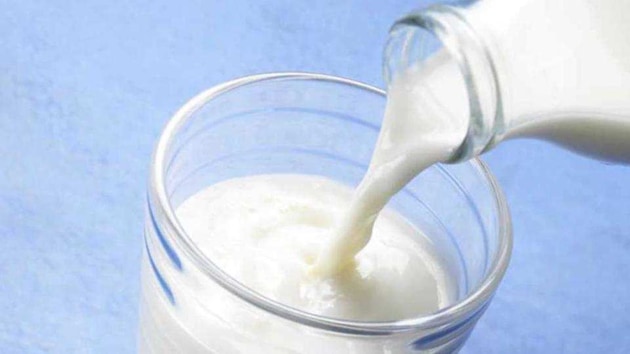 Spurious milk factory in Patiala ran in nexus with food safety wing, say police
"Officials of state food lab in Kharar also got bribes to clear product samples"
UPDATED ON AUG 19, 2018 09:15 AM IST
Three days after adulterated dairy products were recovered in huge quantities from a milk chilling centre near Devigarh town of Patiala district, police on Saturday claimed that officials of the district health department's food safety wing have been taking bribes since 2014 for allowing production of spurious items at the factory.
Nearly 7,000 litre spurious milk, 323 bags (50kg each) of skimmed powered milk, 250 litres of chemical used in making adulterated milk, 20 quintal cheese and 12 quintal ghee were seized Singla Milk Chilling Centre at Mehon village, 35 kilometers from the district headquarters.
Patiala superintendent of police (SP) Kesar Singh said, "It has emerged following the interrogation of two of the accused, including factory owner Anil Kumar Singla, that a fixed monthly amount of ₹5,000 was paid to the food safety officials besides Rs 10,000 each for sample clearance. Officials of the state food laboratory in Kharar are also part of the nexus."
The police on Friday had arrested Singla's accomplice Jai Bhagwan of Cheeka in Haryana.
The SP said the accused confessed that they used to send the bribes every month to the food safety officials through owners of Sukhwinder Singh and Baldev Sharma, the owners of Ghuman and Sharma dairies in Patiala.
"We will submit the names of these officials to the state health department and demand stringent action against them," he said.
The police say the department neither informed them about the goings-on in factory nor initiated the process of sealing it even as samples were collected from there on Tuesday.
Borehole to drain out chemical detected
The police said during an inspection of the factory, they detected an underground borehole to drain the chemicals — used in making of adulterated milk items — directly into underground water.
"We have also written to Punjab Pollution Control Board (PPCB) to take action against the accused," an official said.
Patiala civil surgeon Dr Manjit Singh said, "A written explanation has been sought from district health officer Dr Krishan Singh and food safety officer Puneet Sharma in this regard."
DHO Krishan Singh rejected the police theory as "completely baseless". "No such malpractice has come to the fore during my four-month stint as DHO here," he said.
Commissioner (food and drug administration) KS Pannu said such a nexus between food safety officials and illegal factory owners need to be dealt with seriously. A report will be prepared and action will be taken against those guilty, he said.
Cops release list of 15 bulk buyers
The police have released a list of 15 bulk buyers of adulterated dairy items from the Singla Milk Chilling Centre. They are Shiva Lassi and Dairy, Pammi Poorian Wala, Chawla Dairy, KD Milk Store, Sharma Dairy; Raju Dairy, all in Patiala; Punjab Dairy, Devigarh, Rana Dairy, Chamkaur Sahib; Punjabi Shudh Dairy, Sahnewal; Harish Dairy, Rajpura; Shivalik Food, Kurali; Markanda Dairy, Shahbad; Dharampal Caterers, Ram Sharan Dairy and Arora Dairy, all in Haryana's Kurukshetra.
"We have sought legal opinion so as to initiate criminal proceeding against these outlets," the SP said.
Close