Trouble brews for Salaria-owned Chintpurni Medical College
The government will attach his college property or encash its bank guarantees if Salaria fails to pay, officials said.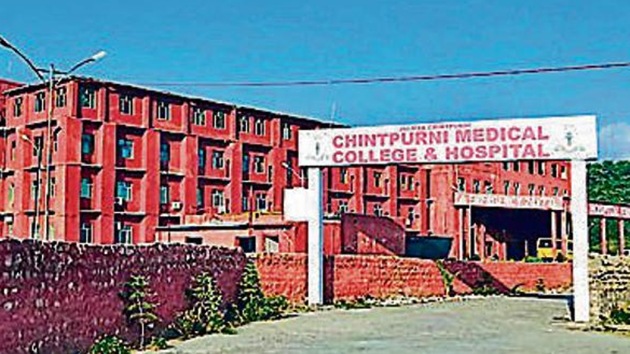 Updated on Sep 22, 2017 11:26 PM IST
Just as BJP candidate Swaran Salaria was filing nomination papers for the October 11 Lok Sabha bypoll in Gurdaspur on Friday, trouble brewed for Chintpurni Medical College, Pathankot, that he owns. State medical education minister Brahm Mohindra said his department has written to the Medical Council of India (MCI) for relocation of students, among other moves.
Salaria, hoping to retain the seat for the BJP whose MP Vinod Khanna died in April, is locked in a tough contest as the state's ruling party Congress has fielded veteran Sunil Jakhar.
Speaking with HT, government officials said the plan is not only to shift students and close the college, but state government will also seek from him the remuneration for staff that the government will hire to teach those students at government medical colleges. The government will attach his college property or encash its bank guarantees if Salaria fails to pay, officials added.
While the students of the 2011 batch admitted by the college have already been adjusted in other colleges on orders of the Punjab and Haryana high court, the shifting now will come on instructions passed on a petition filed by students of the 2014 batch. And students of the 2016 batch have also approached the government for shifting. In all, the college has 249 students.
The HC had last week asked the government to relocate the students as the college doesn't meet standards set by the MCI, and now the state's medical education secretary has written to the MCI and the Union health ministry to give permission to shift students to other colleges.
Mohindra said, "Salaria cheated students in the name of a college that didn't even have basic staff strength. I don't know how he managed to run the college earlier, but reports of the MCI and Baba Farid University of Health Sciences show the college didn't meet more than 60% of criteria. Acting on appeal of the students and HC orders, we have written to the MCI and awaiting the nod to shift students."
As per norms, it's the MCI which decides number of students to be enrolled in a particular college, so it is mandatory for the state to take its nod.
Close Story