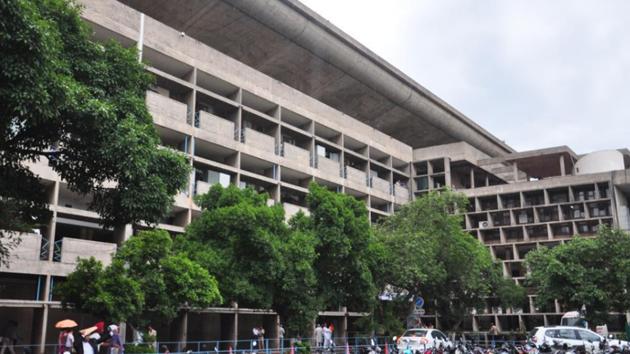 Woman's leg amputated after dead tree falls on her: Tree fell due to 'act of God', Chandigarh admn tells HC
23-year-old's leg had developed gangrene from injuries sustained in the accident in September 2013.
UPDATED ON APR 01, 2018 11:56 AM IST
The Chandigarh administration has opposed the compensation plea of a 23-year-old woman whose leg was amputated after a dead tree fell on her in Sector 17. The mishap was an "act of god", the administration submitted before the Punjab and Haryana high court.
Kajal's leg had developed gangrene from injuries sustained in the accident in September 2013.
She had approached the HC in 2014, seeking compensation of Rs 30 lakh on account of negligence by authorities. The UT had given her Rs 5 lakh, but only after the HC intervened.
The administration argued that it was not responsible for the mishap as the tree had fallen during a hailstorm when the woman was passing by.
"It was an act of God. There was no negligence on the part of the administration," the UT counsel told HC. He cited a 2016 HC judgment in which a similar plea for compensation was dismissed in a case of a tree falling on a man at a railway platform in Kharar in 2006. The railways too had termed it an "act of God".
The UT also cited a Supreme Court judgment where it was observed that India had not developed to such an extent that a corporation could keep constant vigil by testing the condition of trees in public places. There was no duty to maintain regular supervision, and death in such circumstances would not amount to negligence by authorities, SC had ruled.
However, in the current case, it had come to light that in January 2013 the executive engineer (horticulture) had recommended the removal of three trees in Sector 17, including the one which fell on Kajal. The adviser to the administrator had approved the move in February 2013, but the tender could not be awarded due to procedural delays. The tender was awarded in October 2013, a month after the incident.
Now, the UT has been authorised by the engineer in chief to grant sanctions for removal of dead trees.
Close