Jharkhand tops in witch-hunt murders, 523 women lynched between 2001-16: NCRB
Published on Dec 03, 2017 08:12 AM IST
The respite for Jharkhand is that the trend for such murders has declined by more than 50% since 2013.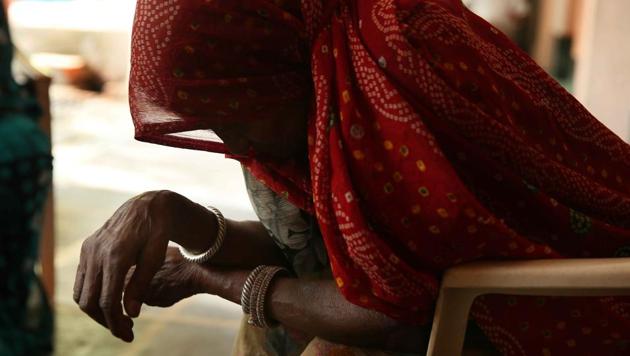 Jharkhand topped the chart of witch-hunting murders in the country with 27 women lynched after being accused of witchcraft in 2016, according to annual figures released by the National Crime Records Bureau (NCRB) on Thursday. This was followed by Odisha, with 24 witch-hunting murders.
However, respite for Jharkhand is that such murder trend has declined by more than 50% since 2013. As per the NCRB, a total of 54, 47 and 32 cases were reported under murder for witchcraft in Jharkhand during 2013, 2014 and 2015 respectively.
An analysis of the data since 2001 for Jharkhand shows a total of 523 women lynched after branding them witches till 2016. The state showed the most witch-hunting murders in 2013, when 54 persons were killed.
Tribal-dominated Jharkhand, Odisha, Chattisgarh and Telangana are the worst affected states. Hundreds of women have been persecuted, tortured and killed in the garb of witchcraft in past few decades in these four states.
In August 2015, people of a Ranchi village lynched five tribal women for allegedly practising witchcraft. The villagers killed her after a 17-year-old youth died of stomach ache. A sorcerer from an adjoining village had blamed his death on witchcraft.
MS Bhatia, principal secretary, state women and child welfare department, said, "We are happy with the declining trend of such incidents but we have to work hard to eliminate it."
He said the state's social milieu was the one of the major reasons for witch-hunting.
"A combined effort with partnership of community, civil societies and others required for a social behavioural change. We have given much emphasis on awareness, communication and behavioural change programmes," he said, adding that the government has increased the budget from Rs1 crore to Rs4 crore this fiscal for social development.
Bhatia said that the Tejaswini scheme, which targets girls between the age group of 14 and 24 years, would also help deal with social issues like witchcraft, early marriage, anaemia and others. "Besides education and vocation training, life skill training is also an important part of the scheme," he said.
Personalise your news feed. Follow trending topics