Check list: Things to keep in mind when buying a home post-RERA
Is your builder registered? Is this specific project? And other questions you should add to your list.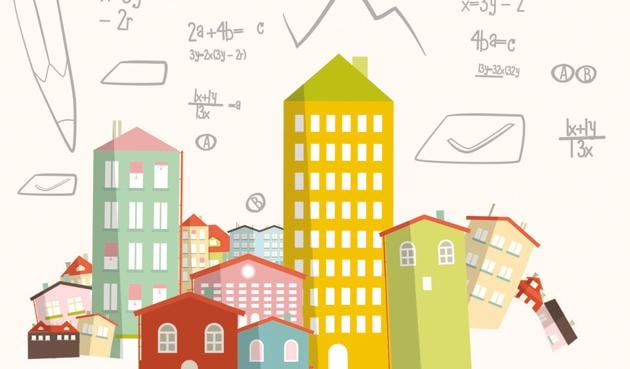 Updated on Jun 16, 2017 07:42 PM IST
There's a new box to check when you're house-hunting. How soon will the project be registered under RERA?
On May 1, Maharashtra joined a small community of states that have notified the Real Estate (Regulation and Development) Act aka RERA. All developers with ongoing projects must now apply to the regulatory authority to register them, within three months.
Once registered, they must upload project details on the RERA website (maharera.mahaonline.gov.in) and provide quarterly updates on construction progress as well as commencement, occupation and other certificates required before flats are handed over to buyers.
"Developers could now begin tweaking projects or changing construction plans to get all approvals in place," says Siddhart Goel, senior director for research services at realty consultancy Cushman & Wakefield India. "As realtors incur these capital costs, especially during the construction phase, property prices could go up. Smaller developers could merge with other players or hand over projects, so buyers could also face situations where the brand they invested in is no longer managing the project."
Ups and downs
On the face of it, construction companies have welcomed the Act, saying they look forward to the transparency it will bring to a sector plagued by mistrust because of the misdeeds of a few.
The Act's immediate impact, though, cannot be overlooked, they add.
"As projects without the correct approvals will be withheld entry into the market, it will result in a drop in supply," says Dharmesh Jain, president of developers' umbrella trade body MCHI-CREDAI. "Developers will bear the cost of delays as they wait for registration and remain unable to sell units in unregistered projects. This could subsequently increase costs for the buyer."
Compliance could take time, concurs Nishant Deshmukh, managing director of Sugee Group. "In the middle of the project's life, if we have to rework the cash flows — given the rule about depositing 70% of funds in a dedicated account to ensure availability of resources for timely completion and delivery — this could hit the project's profitability and also raise prices."
As for proposed projects, there could be delays in getting started.
Pillar to post
A single window could help ease their woes. "We already have to run from one window to another for approvals, and RERA may add to the list and make things even more tedious," says Deshmukh.
Some builders are concerned that RERA could hit their marketing and sales strategies too.
RERA states that, starting May 1, developers cannot advertise under-construction projects until they have obtained completion and occupancy certificates.
"There will be a delay in sales and marketing, confusion among buyers and delays in buyer decision-making as a result," says Ravindra Pai, managing director of Century Real Estate.
Minimise the risks
If you are considering buying a home, ensure that your developer has applied for RERA registration, says Ramesh Nair, CEO and country head at realty consultancy JLL India.
"As a rule of thumb in selection of developers, only the strong and reputed ones with sound financial status and established track record will have the capacity to comply with RERA," Nair adds. "Buyers should therefore focus on projects by such builders, of which most cities have a decent share, and avoid unknown players who will likely exit the market soon."
"Monitor your developer's performance on a regular basis and don't hesitate to file a complaint under RERA should you see any discrepancy," adds Goel of Cushman and Wakefield.
Close Story