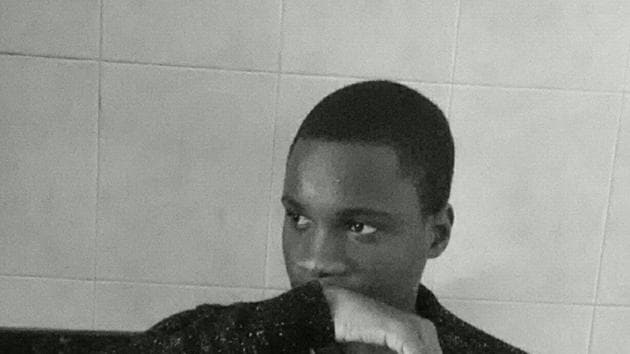 Nigerian actor Samuel Abiola Robinson slams Sudani from Nigeria makers over racial discrimination
In a long Facebook post, Nigerian actor Samuel Abiola Robinson opened up on why he was paid less for his work in Sudani from Nigeria and why he thinks it's unfair.
Hindustan Times | By Karthik Kumar
, Chennai
UPDATED ON APR 02, 2018 02:35 PM IST
The recent Malayalam film Sudani from Nigeria, set against the backdrop of football which is played in November in Malabar region in Kerala, marked the debut of Nigerian actor Samuel Abiola Robinson who played a crucial role in the film. The film released worldwide on March 23 and has won over critics and audiences alike. The film's makers have now come under the scanner after the Nigerian actor slammed them for paying him less in comparison with the industry standards.
In a long Facebook post, Samuel opened up on why he thinks he was paid less and why he thinks it's unfair. "Hello everyone, I would like to shed light on a particular subject. Actually, the truth is that I did experience racial discrimination from producers in Kerala. I didn't want to say anything before because I was trying to be patient but now I am ready to speak up. I'm saying this now because I cannot sit back and allow it happen to another helpless young black actor." Following lot of negative comments for his first post on Facebook, Samuel backed it up with another post. "I was paid far less than the Malayalam newcomers are normally paid, this is factual. i accepted this amount; less than my usual quote in Nigeria because I was under the impression that it was a very small budget independent movie. Several citations off the internet confirm that this movie was in fact moderately budgeted."
Samuel also said that despite the help from the film's director Zakariya Mohammed, he said there's not much he could because he wasn't funding the film. He said he was a director with "good heart". "Promises were made to me by the producers while shooting to pay me more if the movie eventually becomes successful but no promise has been honoured and now I am back in Nigeria. I believe the promises were simply tools of Manipulation to get me to eagerly commit the 5 months of availability for work being October, November, December 2017, January and March 2018 for the shoot and promotion of the movie."
He also said that the makers are yet to keep their promises despite the film's runaway success. "The movie is a huge commercial success now and i am grateful for all the love that the fans have shown me and i have been privileged to experience the warm culture of Kerala but I can no longer suffer in silence about this. As i am black, it is my responsibility to speak up because it could ease the suffering of the next generation of black actors. Say no to racial or caste discrimination."
Produced by Happy Hours Entertainment, the film also stars Soubin Shahir in a pivotal role.
Follow @htshowbiz for more

Close