India Israel step up collaboration in science and technology
Updated on Jul 06, 2017 08:20 PM IST
India and Israel are expanding cooperation in research and development by establishing a fund with $4 million contribution each every year for five years.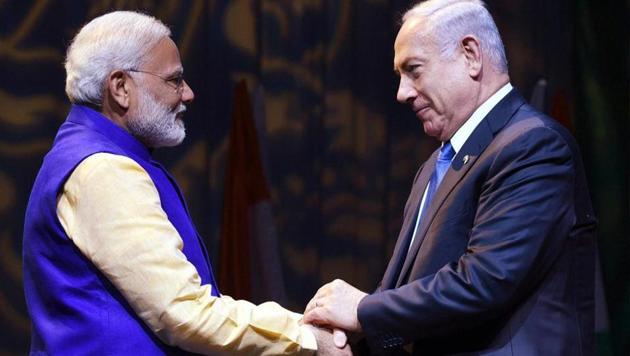 India and Israel will step up collaboration in science and technology in the next five years (2017-22) through $40 million innovation fund with a focus on water, energy, agriculture and Information and communication technology.
"The important thing about the fund is that it is industry-led research," Science and Technology minister, Dr Harsh Vardhan, said." we expect to have products developed in the next two years."
Each country will contribute $4 million every year for five years towards the collaboration. The fund is set up in a way to promote R&D investments from the private industries in India through a public private partnership model.
"Israel is known as a leader in innovation," Dr Harsh Vardhan said, "adding that the two countries are looking for areas where each can benefit from the other."
The cooperation in the field of science and technology has foundations in the S&T agreement signed by the two countries in 1993.
In December last year, Israel's Science and Technology Ministry met with his counterpart Harsh Vardhan in India. In the past two years the two countries, have already been contributing $1 million each to support R&D activities in areas of Data Analytics and Health Care and Cyber security. The two countries have made promoting women in science a priority by setting up special initiatives to fund them.
Other areas in which the two countries collaborate are:
Agricultural and Medical Biotechnology
Human Genomics
Advanced Materials & Nanotechnology
Imaging Sensor & Robotics
Solar Energy
Communication & Information Technology
Lasers & Electro-optics.
Personalise your news feed. Follow trending topics