Happy holidays: Spike in births not just after Christmas, but also Eid, finds study
Dec 21, 2017 04:00 PM IST
The increased interest in sex and the baby boom that follows 9 months later has more to do with cultural factors than season-induced changes in humans, according to the researchers.
The spike in births nine months after Christmas, often referred to as the 'holiday effect," has more to do with festivities than the winter cold, found a new study, which found a similar correlation for Eid-Al-Fitr in Muslim-majority countries.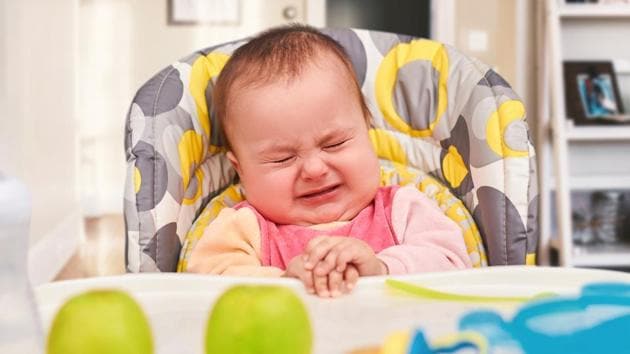 The analysis, done by researchers from Indiana University and Instituto Gulbenkian de Ciência in Portugal, confirmed baby booms after holiday celebrations around Christmas in Christian-majority countries and around Eid-al-Fitr that marks the end of Ramadan, in Muslim-majority countries.
The correlation with Eid-al-Fitr was more significant because the festival is not celebrated on the same day each year.
The conventional wisdom is that changes in human biology explain the "baby boom" that follows holidays. "We observe that Christmas and Eid-Al-Fitr are characterised by distinct collective moods that correlate with increased fertility," Luis M. Rocha from Indiana University and one of the co-authors said in a release. "Perhaps people feel a greater motivation to grow their families during holidays when the emphasis is on love and gift-giving to children."
The researchers relied on data mined from internet searches from almost 130 countries that included sex-related Google search terms from 2004 to 2014 and 10 % of public Twitter posts from late 2010 to early 2014, to gauge what they call the "collective unconscious."
The analysis showed that interest in sex peaks significantly during major cultural or religious celebrations, which the researchers gleaned from higher frequency of the word "sex" and other sexual terms in web searches and it correlates with birth rate spikes, nine months later.
For India, the top five terms associated with the search term "Sex" were "indian sex, sex videos, free sex, sex stories, hot sex." However, the correlation with birth was not established for India because it is neither a Muslim nor Christian majority country.
A country was classified as "culturally Christian" if at least 50% of its population identified as Christian and a similar criteria for "culturally Muslim."
According to Rocha, the findings were important from a public health perspective as it can guide policymakers on when to launch safe sex campaigns.
The Indian government recently stirred a controversy by issuing an advisory to television channels not to broadcast condom ads between 6 am and 10 pm. The order is being challenged in the Rajasthan High Court.
The study was published in the journal, Scientific Reports on Thursday.
Follow @htlifeandstyle for more