Selfless acts of kindness makes you feel happier
Sep 29, 2018 11:09 AM IST
Kindness is good for your brain, may activate reward areas of the brain and make you feel happier, says a new study.
The glow of kindness is real — even if it has nothing in it for you. Psychologists at the University of Sussex have confirmed the same by undertaking a major analysis of existing research showing the brain scans relating to over 1,000 people making kind decisions.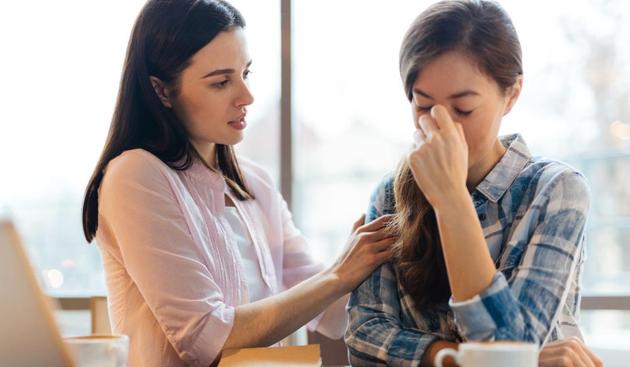 For the first time, they split the analysis between what happens in the brain when people act out of genuine altruism — where there's nothing in it for them — and when they act with strategic kindness — when there is something to be gained as a consequence.
Many individual studies have hinted that generosity activates the reward network of the brain but this new study from Sussex is the first that brought these studies together, and then split the results into two types of kindness — altruistic and strategic.
The Sussex scientists found that reward areas of the brain are more active — i.e. use up more oxygen — when people act with strategic kindness when there is an opportunity for others to return the favour. But they also found that acts of altruism, with no hope of personal benefit, activate the reward areas of the brain too, and more than that, that some brain regions were more active during altruistic generosity, indicating that there is something unique about being altruistic with no hope of gaining something in return.
Lead author Dr Daniel Campbell-Meiklejohn said, "We know that people can choose to be kind because they like feeling like they are a 'good person', but also that people can choose to be kind when they think there might be something 'in it' for them such as a returned favour or improved reputation."
"The finding of different motivations for giving raises all sorts of questions, including what charities and organisations can learn about what motivates their donors. Some museums, for example, choose to operate a membership scheme with real strategic benefits for their customers, such as discounts," said co-author Jo Cutler.
The full findings are present in the journal — NeuroImage.
Follow more stories on Facebook and Twitter
"Exciting news! Hindustan Times is now on WhatsApp Channels
Subscribe today by clicking the link and stay updated with the latest news!"
Click here!