Tips from Cyrus 'love guru' Broacha: Try appreciating each other
From how to approach your crush to how to handle a break up, shoot your questions to Cyrus and he will answer them.
sex and relationships
Updated: Nov 29, 2015 17:38 IST
Are you having relationship troubles? Is the long distance bothering you or do you have trust issues? Are you looking for someone to talk your heart out about these problems?
Worry not. So, TV anchor, theatre personality, comedian, political satirist, columnist and author, Cyrus Broacha is here to help you: From navigating relationship trouble to helping your love life go the distance, he's got all the dating advice you'll ever need from your first date to something that you can't find a solution to.
From how to approach your crush to how to handle a break up, shoot your questions to Cyrus and he will answer them.
I was in a relationship with a guy for five years. But he dumped me because he said he was not perfect for me. I don't how to make him realise that he is wrong. I've tried everything, but he doesn't want to understand. Please help. PT
Let's turn to history. The famous Dutch King Gilbert The MAD did many outrageous things. He was the first king to come out in public wearing only one sock. Dutch aristocracy didn't appreciate the nude dynasty. Gilbert also famously tried to feed his favourite horse Gullet only lamb as a diet in order to increase his pace and muscle formation. Gullet died of starvation in 23 days. PT, I bring this up for two reasons: One, I want to draw a parallel with your situation, and second, I like to show off. Your guy is like a horse. He doesn't want the mutton. After 5 years, he's had enough. Instead of getting him back, ask for a proper explanation, but please ­prepare for closure. You can take a horse to water, but you cannot force it to eat mutton.
I like a guy who fights a lot with me, like Kajol and Shah Rukh Khan in Kuch Kuch Hota Hai. I'm in love with him. I've told him about my feelings, but he ignored me. How do I know if he has feelings for me? Appy
It's actually a myth that fighting means you love each other. I mean, that wouldn't explain the Arab-Israel conflict or ISIS and the civilised world. Or if it were true, Aamir Khan and Arnab Goswami would be holding hands every ­evening. I'm told Kajol and Shah Rukh are still fighting these many years later. So, don't hope for too much based on this fighting experience since you've already spoken to him and he's not responded. I suggest you should try to improve the quality of the relationship. Try appreciating each other. See if this improves the current status; the next steps will follow.
I am a CA student and I love my classmate. I want to propose to her, but I can't because she is a topper and I am just above average. This difference is killing me from inside. I have decided to propose to her once I clear my exams, but I think that would be too late. What do I do?VB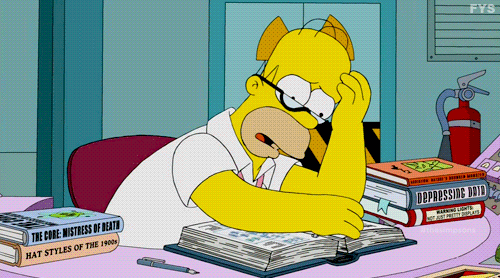 Why follow the caste ­system or rather class ­system in class? A topper may go out with a duffer. I rechecked with 17 school principals. It's all good. And why the hurry to propose? Does she like you? Does she have an idea of your agenda? Have you ever met her? Love is not a consumer product. You can't just look at the shelf and say 'I like it, I'll buy it, and can I get a discount?' First get to know her and get her to know you. Exams and love can go side by side.
Once, while at a party at my boss's house, I started talking to his wife. After that, we shared our numbers and started chatting on WhatsApp. We are good friends now, which I guess my boss doesn't know. I'm worried this friendship may develop into something else. I've decided to end the friendship. How do I do it? TS
Oops, this is a delicate ­situation. You remind me of my first attempt at the parallel bars. I fell in 3 and a half seconds while taking one steel bar down with me. You could be setting yourself up for blackmail. You could record your breaking up as an ­insurance. But I'd prefer the old fashioned manly way — where you basically make excuses and start avoiding her till she gives up! The cowardly approach is also known as both the noble approach and the civilised approach. I sort of pioneered it, so I've ­registered it as the 'Braocha Approach'. I would still ask you to tread carefully, TS bhai.
Read: You deserve much better, a tip by Cyrus Broacha
First Published: Nov 29, 2015 17:35 IST