I started my YouTube channel without telling my parents because I was scared, reveals Amit Bhadana
Updated on Mar 23, 2018 05:10 PM IST
YouTube sensation Amit Bhadana, who has over five million subscribers on YouTube, talks about his journey as a comedian and reveals that he was scared of his parents reaction.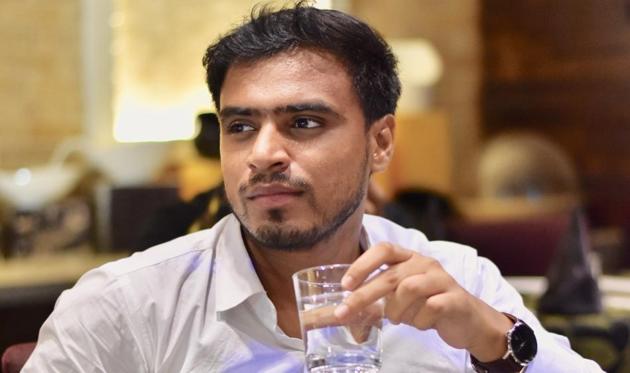 24-year-old comedian Amit Bhadana has over five million subscribers on YouTube and over four million likes on Facebook — all thanks to his sense of humour. "You see so many people doing the same thing, and cracking the same jokes in a different way. I wanted to be different because I knew only then I would be able to make an impact," says Amit.
His videos show Amit hilariously take on relationships. Interestingly, he bases most of his characters around his friends and relatives. "I have a friend, Avinash, who transforms into a completely different person when he is around girls. I have based a lot of my characters around him. When I do that, characters become relatable, and people like it even more," says Delhi-born Amit.
Referring to another friend "who lies a lot", he adds, "She doesn't lie with the intention to cause any harm, but she just lies. And every time we catch her lying, she gets away by saying 'itna toh chalta hai'. I have used that exact phrase in many of my videos."
But don't his friends have a problem with it? "Not her. I told her she will also get famous with the videos. She is sweet and she didn't say anything," he laughs.
Coming from a middle-class family, it wasn't easy for Amit to convince his parents. "They were like other parents, who told me to focus on my education. And if I thought about something else, then ' dande padenge bahot'. So, I did my graduation in law, but I never wanted to become a judge or a lawyer," he says.
Amit admits that he was "scared" of telling them that he was staring his channel on YouTube. "I started it without telling them. It was only three-four months later, when a relative of ours pointed out that I was getting famous that they got to know that I have a YouTube channel and am making funny videos," Amit reveals.
However, making videos on YouTube is not where his dreams end. A big fan of Akshay Kumar and Aamir Khan, Amit wants to make a comedy film. "That's the ultimate dream. I want to make an out-and-out comedy film. I am not saying that I am doing it right now, or I have the means to achieve that, but I am definitely going to try to make a movie in the future," he shares.
Interact with the author on Twitter/@sammysamarth
ott:10:ht-entertainment_listing-desktop
Personalise your news feed. Follow trending topics