Is your Apple Watch vulnerable to hackers? Centre's latest advisory explains
Published on Jul 26, 2022 12:09 PM IST
CERT-In, the nodal cyber security agency under the Ministry of Electronics and Information Technology (Meity), has issued a 'high severity' vulnerability note for Apple watches running on OS older than watchOS 8.7.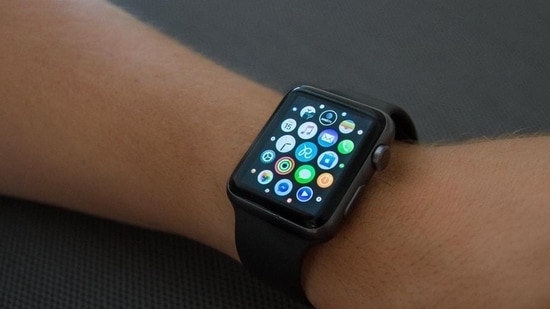 If you are an Apple watch user, then the warning issued by the Centre should concern you. The Indian Computer Emergency Response Team (CERT-In) under the ministry of electronics and information technology has issued a warning of high severity level to all the Apple watch users about vulnerabilities present in the operating system versions prior to 8.7. The CERT-in said that the vulnerabilities if exploited 'can cause severe harm as device becomes easier targets for attackers'.
In an advisory issued on July 22, the central team has urged the Apple Watch users to update their devices to Apple's latest update - WatchOS 8.7 to fix the security threat.
"These vulnerabilities exist in Apple watch due to buffer overflow in Apple AVD component; an authorization issue in Apple Mobile File Integrity component; out-of-bounds write in Audio, ICU and WebKit component; type confusion in Multi-Touch component; Multiple out-of-bounds write and memory corruption in GPU Drivers component; out-of-bounds read in Kernel component; and memory initialization in libxml2 component", noted CERT-In explaining the reasons for flaws.
The warning page mentioned that these vulnerabilities can give remote access of the targeted device to the attackers who can then 'execute arbitrary code and bypass security restrictions on the targeted device'. They can get remote access to these vulnerabilities by specially-crafted request.
The Solution
The CERT-In advisory states that the users should apply 'appropriate patches' released by Apple Security updates. Apple issued a patch for these vulnerabilities on Wednesday, July 20 as part of its WatchOS 8.7 update.
The steps suggested by Apple to directly update the device are as followed.
1) Make sure that your watch is connected to Wi-Fi.
2) On your watch, open the Settings app.
3) Tap General > Software Update.
4) Tap Install if a software update is available, then follow the onscreen instructions.