Serena Williams says she had to dig deep to secure record 23rd Grand Slam
Updated on Jan 28, 2017 07:22 PM IST
Serena Williams, who defeated Venus Williams 6-4, 6-4 to secure a record seventh Australian Open title, says she had to dig very deep to beat her older sister and secure the title.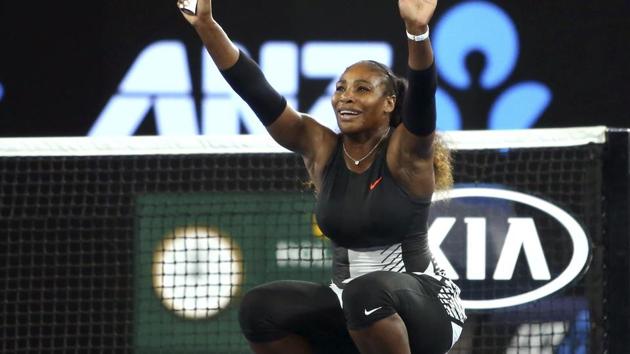 Serena Williams said she had to dig deep to see off her sister Venus and finally win a record 23rd Grand Slam title at the Australian Open on Saturday.
Serena overcame a nervy and error-strewn start when she smashed a racquet in frustration before reeling in a tense 6-4, 6-4 victory in one hour, 22 minutes.
It was all about the result for Serena, who clinched a new Open-era record of 23 major wins, overhauling Steffi Graf's 22 -- and returned to world number one into the bargain.
"Today was all heart out there, I was just fighting. The fact that she is so good made it that much harder," Serena told Australia's Channel Seven.
She added: "I swear I didn't hit the racquet that hard -- how did it crack that much?"
Newly-engaged Serena, 35, said she deliberately avoided any talk of Graf's record during the tournament, a strategy that helped her relax.
"It is crazy. I knew I had a chance (of breaking the record). But I didn't like to talk about records anymore. That helped me relax," she said.
"I came into this tournament really thinking that I didn't have anything to lose and nothing to prove. I just told myself to have fun and it worked for me. I was relaxed this time."