Latest from franco mulakkal
In the complaint, the victim and other nuns who supported her said he was frequently posting threats and objectionable materials to portray them in bad light.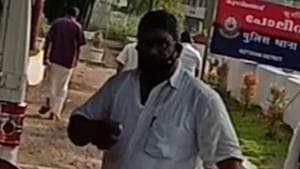 Updated on Oct 31, 2020 10:23 PM IST
In his plea, Franco Mulakkal said in view of the pandemic situation his lawyers are finding it difficult to appear before the trial court in Kottayam and hearing can be resumed after two months once the situation normalises.

Updated on Oct 01, 2020 07:58 PM IST
Trial in the case has begun after courts dismissed pleas by former bishop Mulakkal for discharge from the case.

Updated on Sep 17, 2020 11:40 AM IST
Hindustan Times, Thiruvananthapuram |
By
HT Correspondent | Edited by Abhinav Sahay
The Supreme Court had directed Mulakkal to face trial as it dismissed his plea seeking discharge in the rape case lodged against him by the nun belonging to a congregation under Jalandhar diocese, saying there was no merit in his petition.

Updated on Aug 13, 2020 03:08 PM IST
Kottayam(Kerala) |
By
Press Trust of India | Posted by Anubha Rohatgi
Franco Mulakkal, while serving as Bishop of Jalandhar Diocese of the Roman Catholic Church, was accused of raping a nun belonging to the Missionaries of Jesus congregation. The complaint was filed with the Kerala police in June 2018.

Updated on Aug 05, 2020 08:11 PM IST
Hindustan Times, New Delhi |
By
Abraham Thomas