Latest from jamia violence
Jamia was accredited with an A++ rating by the NAAC (National Accreditation and Assessment Council) on Tuesday, a score that vice-chancellor said was a 'good response' to those who thought the central university would not recover after the December 2019 violence

Updated on Dec 16, 2021 06:49 AM IST
By
Sadia Akhtar
, New Delhi
Officials said the library witnessed a huge footfall after its doors were opened on Wednesday afternoon.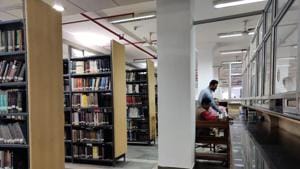 Updated on Mar 12, 2020 09:15 AM IST
New Delhi |
By
HT Correspondent
Students were injured when a clash with the Police forces followed a protest against the CAA. The residents saw a group of students swell into hundreds within minutes affected by the hostilities and came to their aid.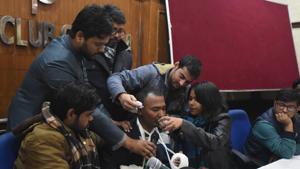 Updated on Dec 18, 2019 10:43 AM IST