Latest from khap panchayat
However, Haryana CM Khattar did not specify what kind of role the khap leaders could play as the matter is already under investigation by the Delhi Police and protesting wrestlers were adamant for the arrest of the WFI chief.

Updated on Jun 03, 2023 10:33 PM IST
Wrestlers are hoping that khap mahapanchayat will help in getting more support for them in their fight against Brij Bhushan Sharan Singh.

Updated on May 07, 2023 09:51 AM IST
Bhilwara superintendent of police Vikas Sharma said the woman, Jhamku Devi, has alleged in her complaint the the khap panchayat has also boycotted her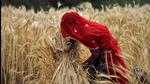 Updated on Aug 06, 2021 04:33 AM IST
The Rajput community panchayat also warned that those found violating the diktat will be punished and face boycott.


Published on Mar 10, 2021 04:40 PM IST
The Haryana government suspended mobile Internet in Rewari, Ambala, Jind, Bhiwani, Karnal, Kaithal, Kurukshetra, Panipat, Hisar, Rohtak, and Sirsa till Saturday evening aimed at restricting communication between farm groups.


Updated on Jan 30, 2021 03:20 AM IST
By
Sunil Rahar
, Hindustan Times, Rohtak