Porsche, with the help of the Munich-based company Isar Aerospace, intends to make headway in the growing market for rocket technology for launching small satellites into Earth's orbit.


Published on Jul 29, 2021 07:58 AM IST
Written by Joydeep Bose
, Hindustan Times, New Delhi
Richard Branson had earlier said that he was not interested in participating in some "space race", shortly after Amazon founder Jeff Bezos announced his plans to make a similar trip on July 20 through his own space company, Blue Origin.

Published on Jul 11, 2021 12:44 PM IST
The Chinese space station was expected to be a competitor to the aging International Space Station (ISS) which is a modular space station in low Earth orbit.


Updated on May 31, 2021 12:15 PM IST
The recent emergence of US competitor SpaceX as well as China's rapid advances, is giving new urgency to Europe's ambitions. Over the past decades, Europe has sought to build independent access to space from US and Russian pioneers to help its industry.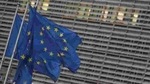 Published on Jan 12, 2021 06:47 PM IST