Latest from tax collection
The billionaire may face a tax bill of more than $10 billion for 2021 if he exercises all his options due to expire next year, calculations last week by Bloomberg News showed.
he tax and fee collection to be considered under this scheme include property tax, general trade license, health trade license, veterinary license and factory license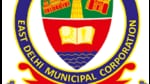 Once the firms commit to stop pursuing the cases, the tax official will accept or reject them within 15 days.

The government said that it has eased compliances to be made by the taxpayers and to mitigate the difficulties faced by various stakeholders in these difficult times marked by the coronavirus disease (Covid-19) pandemic.