Game of Thrones fans, you need to visit this frozen resort in Finland. See pics
Jan 07, 2018 03:15 PM IST
Built over just one month, the Game of Thrones-themed hotel in Finland is a GOT fan's dream come true.
Game of Thrones may return in 2019, but winter is already here for fans of the HBO epic fantasy drama who can now enjoy a similar experience at a new hotel that has opened in Finland. The Leland Hotel SnowVillage transformed its annual ice hotel into a Game of Thrones-themed frozen resort in collaboration with HBO Nordic, according to Conde Nast Traveler.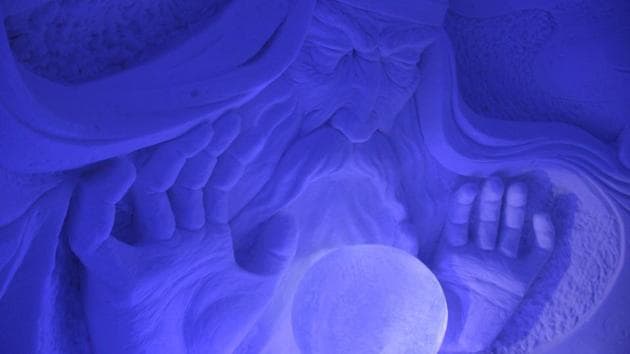 The resort is complete with corridors and guest rooms lorded over by enormous hand-sculpted homages to the iconic White Walkers of mega-hit series. The hotel took barely one month to build with professional ice sculptors from Russia, Ukraine, Poland and Latvia working on it. The GOT admirers also have an option of sleeping under the stare of a White Walker or under the direwolf sigil, which belongs to House Stark.
The temperature inside the hotel hovers around 23 degrees Fahrenheit, which warrants full winter wear, but in comparison to outdoor temperature, around 10 degrees, it is pleasantly warm. A night stay at the digs cost around USD 200 and one can additionally pay 18 dollars to get a day pass for exploring the SnowVillage.
Follow @htlifeandstyle for more