Bear 'discovers' hidden wildlife camera, ends up 'taking' 400 selfies
Jan 30, 2023 06:05 PM IST
A few of the bear selfies were posted on Twitter and they prompted people to post various comments.
Boulder Open Space and Mountain Parks took to Twitter to share a post about a bear. Since being tweeted, their share has left people both amazed and amused. They tweeted how a bear ended up 'taking' 400 selfies of itself on a wildlife camera. The interesting post may leave you smiling too.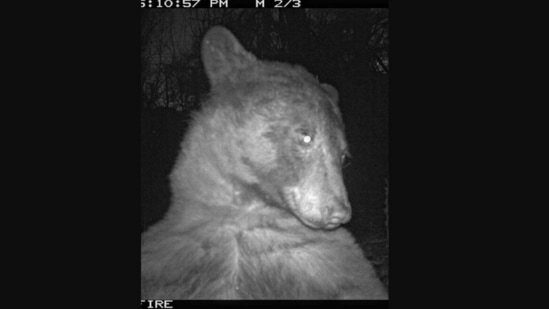 "Recently, a bear discovered a wildlife camera that we use to monitor wildlife across #Boulder open space. Of the 580 photos captured, about 400 were bear selfies," they tweeted. Along with the post, they also shared a few images that show the bear looking into the camera. They also shared a blog link that explains the incident and the working of the cameras in detail.
"The motion-detecting cameras provide us a unique opportunity to learn more about how local species use the landscape around us while minimizing our presence in sensitive habitats," said Will Keeley, senior wildlife ecologist for Open Space and Mountain Parks. "These cameras play an important role in helping OSMP staff identify important wildlife areas. The information we collect from them is used to recommend habitat-protective measures to help protect sensitive natural areas," Keeley added.
Take a look at the post:
The post was shared a few days ago. Since being posted, it has received close to six lakh views and the numbers are only increasing. Additionally, the tweet has accumulated more than 6,900 likes. People posted various comments while reacting to the share.
Here's how Twitter users reacted:
"Oh I do need to ask what "recently" means. Are not all bears sleeping right now?" asked a Twitter user. To which, the organisation replied, "This came from last year. " Another person added, "Bears can make art too." A third commented, "Give this bear an Instagram profile." A fourth Instagram user wrote, "This is the best thing I have seen all day."