Jalandhar woman runs food stall to support her daughter. Watch inspiring video
Published on Mar 13, 2022 01:02 PM IST
The video of a Jalandhar woman, who runs a food stall to support her daughter after her husband left her, was uploaded by a food blogger on Instagram.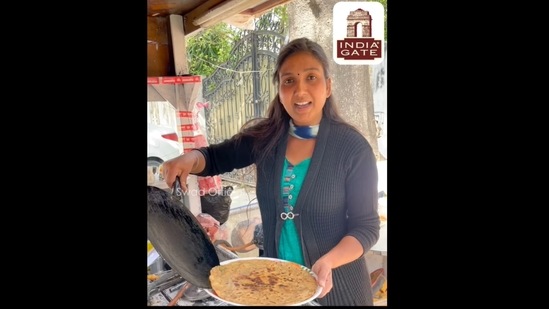 Life is full of hardships for a lot of people. It is not always a smooth sailing and one may face lots of challenges. However, many times such challenges also give rise to grit and determination. Like this inspiring video shared on Instagram by a food blogger that shows a woman who runs a food stall to support her daughter after her husband left her. The video will definitely leave you with a warm feeling in your heart.
The video was uploaded by food blogger Gaurav Wasan. It shows Neha Sharma, a qualified lawyer, going on a Scooty to her food stall. She runs a parantha stall to support her daughter. Her husband left her when their daughter was only one. Now, she runs the parantha stall singlehandedly in Jalandhar. She claims to sell one of the biggest paranthas in Punjab for only ₹50. Her daughter, who is now 15, wants to represent India at the Olympics according to the text on the video. The caption of the video also gives the address of her food stall.
Uploaded two hours ago, the video was already received over 1.65 lakh views.
Watch the video below:
The post has got numerous comments with people praising the determination of the woman.
"With all her world's worries behind. She's a strong one woman. Thankful for supporting her here," commented an Instagram user. "She is the personification of hope and trust," said another. "Salute to such women," posted a third.
What do you think about this inspiring video?
Personalise your news feed. Follow trending topics