Alyson Hannigan: I would definitely go for a How I Met Your Mother reunion
Updated on Dec 27, 2017 03:51 PM IST
American actor Alyson Hannigan, known for playing Lily Aldrin on How I Met Your Mother, says how unexpected it was to see the show's snowballing fame and how she'd have loved the last episode to have more 'moments'.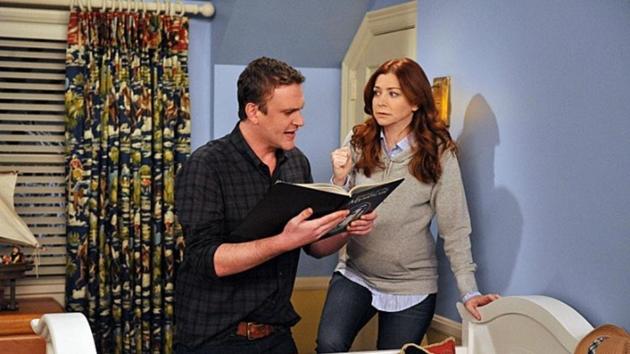 Just like the cult American sitcom Friends, the TV show How I Met Your Mother is one that has made an entire generation laugh. Actor Alyson Hannigan, who played the role of Lily Aldrin in the nine-season series (2005-2014), says that she never imagined the show would become this big.
"Honestly, when the first pilot [episode] was aired, usually it was said that if the critics liked the pilot, chances were that the show would be cancelled in the future. That's what happened with us as well. After the pilot was aired, critics loved [it] and we thought, 'Oh, my God, this show will be cancelled (laughs)'. But then, it kept going, and after the first two seasons, it became this really big show, with people from across the globe talking about it. It just kept growing and growing, and frankly we did not expect it," says Alyson, speaking to us over the phone from Los Angeles, US.
Unlike the Friends cast members, who have vehemently ruled out any possibility of a reunion, Alyson would be more than happy to be a part of one, if all her co-stars from How I Met Your Mother (Josh Radnor, Neil Patrick Harris, Cobie Smulders, and Jason Segel) come together.
"I would definitely go for a How I Met Your Mother reunion," says Alyson. "I think it'll be great to see what the characters are up to now, and how and where they are [placed now]. I'm sure that audiences, too, who have loved the show, will be excited to see that."
However, the show's last episode, Last Forever, received a massive backlash, mainly for the way it ended. Alyson, too, has been vocal about her dislike for the ending. The show returned on Indian television on Star World on Tuesday.
"When the writers wrote the last episode, it was just beautiful, and we couldn't believe that the ending was just so perfect. But you know what the problem was? It was two-and-a-half hours long. They had to squeeze [it] that much for the episode," says Alyson, with a note of regret. "Perhaps if they had given us that much time, or made a special episode that was two-and-a-half hours long... because the ending needed that much explanation. I wanted all those moments, but they edited all of that out, and it looked like it all ended in a hurry. That's what I was disappointed about."
Follow @htshowbiz for more
Close Story
Personalise your news feed. Follow trending topics