Dhruv and Kavya's love matures in the second season of Netflix's Little Things. Watch trailer
Published on Sep 20, 2018 08:17 PM IST
Netflix's Little Things will star Dhruv Sehgal as Dhruv and Mithila Palkar plays Kavya Kulkarni.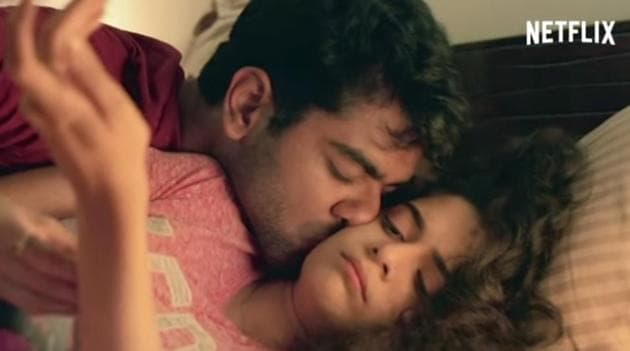 Dhruv Sehgal as Dhruv Vats and Mithila Palkar as Kavya Kulkarni return as the charming couple that captured the audiences' imaginations with Little Things in the trailer for the show's second season, due out on Netflix.
The trailer begins with Dhruv wanting Kavya to lock the door early one morning because he wants to drive to a place where he can try some fritters. Kavya doesn't want to wake up so early in the morning, but when she realises that Dhruv has left she runs behind to join him.
This scene sums up the kind of relationship the two had in the first season, about simple conflicts that don't last more than a few hours, with a warm romance underneath it all. Season 2 doesn't seem to be about all of that though. This time the two struggle with issues that could make or break them as a couple. It is not all too sweet, but there are some romantic gestures here and there. Like when Dhruv gets Kavya some biryani. If you had followed the first season, you would know how much biryani does to change Kavya's mood.
Audiences will probably see Dhruv and Kavya's love for each other mature. Little Things season 2 is directed by two-time National Award winner, Ruchir Arun and written by Dhruv Sehgal. The show is produced by Ashwin Suresh, Anirudh Pandita and Aditi Shrivastava and will premiere on Netflix on October 5.
Follow @htshowbiz for more
Personalise your news feed. Follow trending topics