Did you fall for the Friends reunion announcement? Here's why the news is fake
Updated on May 08, 2017 01:12 PM IST
If you are a fan of Friends, the popular American television series, it's likely that you fell victim to the fake news announcing the show's revival after 13 long years.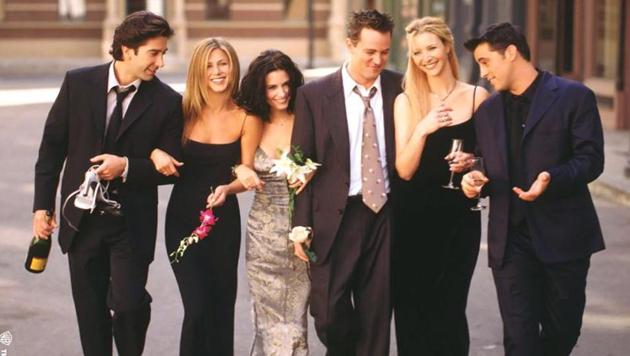 The revival of the classic 90s show Friends is probably the longest running hoax in the history of fake news. The announcement has popped up time and time again ever since the show's finale 13 years ago. Social media users were fooled yet again when a fake account of actor David Schwimmer uploaded a poster revealing that the cast will be reuniting for a new season that airs in 2018. Thousands of fans got excited about the revival of a show that tops the nostalgia list of every 90's kid, only to later realise that this news was too good to be true.
Have a look at the post that sparked the buzz online:
The account that goes by the name 'David Schwimer' wrote, "It has just been made official! All 6 cast members have signed on and we're back for ONE more season!! #Theonewheretheycomeback #Friends2018."
Fans were quick to get excited. The post was shared over 350,000 times in just 48 hours and the like count on Facebook crossed over 250,000. Some hawk-eyed fans later realised that it was a fake news, and that is when social media broke the internet with reactions.
Here are some of them:
Spotting this fake news should have been pretty simple.The first giveaway was that the post was put up by a 'David Schwimer' and his search name was 'Ross Gheler'. Both names were spelled wrong as the real David Schwimmer spells his name with two Ms and Ross' last name is spelt as Geller and not 'Gheler'. The profile too, was created the same day as the post appeared online. We also checked the IMDB pages of the cast and found that no such future project was listed there. The cast members and the show creators have said time and time again in various interviews that there will not be a reunion. While we haven't received a response from NBC (the channel on which the show airs) about the same, we already have enough evidence to know that the magic of Friends is not coming back.