From dying dragons to thousands of White Walkers: The secrets behind Game of Thrones VFX revealed
A new video takes us behind how they created some of the most stunning visual effects Game of Thrones has ever seen.
tv
Updated: Sep 04, 2017 14:12 IST
Now that the seventh season of Game of Thrones is over, you can fill the void by watching this new video that takes us behind how they created some of the most stunning visual effects the show has ever seen.
The 5-minute video, shared by El Ranchito, a Spain-based VFX company - a lot of the effects work is outsourced - highlights the scale at which this season was operating. By most accounts, the budgets for the season had shot up. And considering the condensed nature of the season - only seven episodes instead of the usual 10 - almost every episode had the requirement for major effects.
Daenerys' dragons were seen more often than ever, and the story took us to lands we'd never seen before, lands beyond the Wall, with hordes of undead shuffling towards war. A sign of expertly done effects is when the audience doesn't notice it. And the video shows several shots that were entirely computer generated but looked real in the episode.
There is, of course, a lot of green screen work - a common technique that involves actors performing on a stage, and computer generated backgrounds added later.
The final season of the show will premiere sometime in 2019, if reports are to be believed - the intense logistics of tying the different strands together will take time.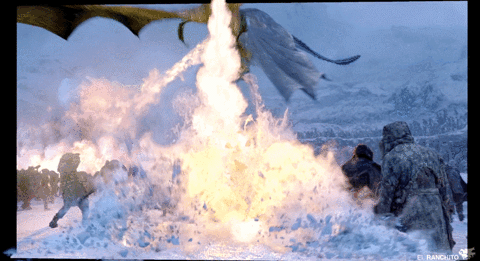 Follow @htshowbiz for more
Thank you for subscribing to our daily newsletter.