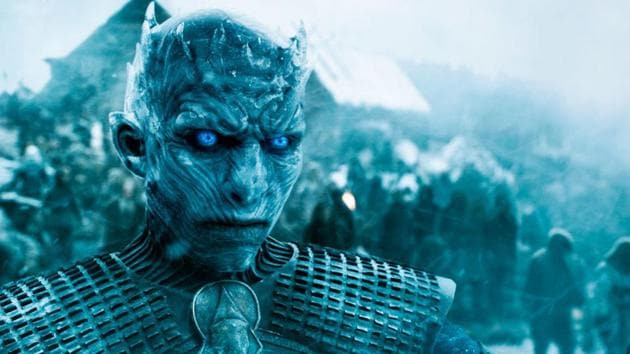 Game of Thrones' fans rejoice, final season episodes to be extra long, confirms director
David Nutter, who's returning to direct episodes in the final season of Game of Thrones, has revealed that the new episodes will all be longer than one hour.
UPDATED ON NOV 14, 2018 02:36 PM IST
Fans who were expecting fewer episodes from Games of Thrones' final season - announced to be premiering in April, 2019 - can rest easy. While season eight will only consist of six episodes, as opposed to the usual 10, one of the directors has said that each episode will be of 'feature length'.
Now what is feature length, you might ask. Simply defined, it means that each of the six episodes of Game of Thrones' final season will be as long as your average movie. According to the rules of the Academy of Motion Picture Arts and Sciences, a feature-length motion picture must have a running time of more than 40 minutes to be eligible for an Academy Award. While most episodes of the hit HBO series are about an hour long, director David Nutter's comments suggest that season eight episodes will touch the hour-and-a-half mark.
"Season 8 episodes will all, I think, be longer than 60 minutes. They'll be dancing around the bigger numbers, I know that for sure," Nutter said in a Reddit AMA.
He said that the final season would be 'spectacular, inspiring, satisfying' for fans of the show, who've only increased since its 2011 premiere. GoT has broken records for the most watched cable show, touching 16 million in the last season.
Other highlights from Nutter's experience directing some of the final episodes include Arya and the Hound's journey. "I think that probably Arya and the Hound and their journey to the north was interesting stuff that was done there and was a lot of fun," he said.
On Tuesday, HBO revealed that the hight anticipated final season will premiere in April, 2019. In a video posted on their social media accounts, they wrote, "Every battle. Every betrayal. Every risk. Every fight. Every sacrifice. Every death. All #ForTheThrone."
Follow @htshowbiz for more
Close