I work out harder on weekends: actor Vivek Dahiya
Updated on Jan 12, 2017 08:36 PM IST
TV actor Vivek Dahiya cheats on his diet but makes up for it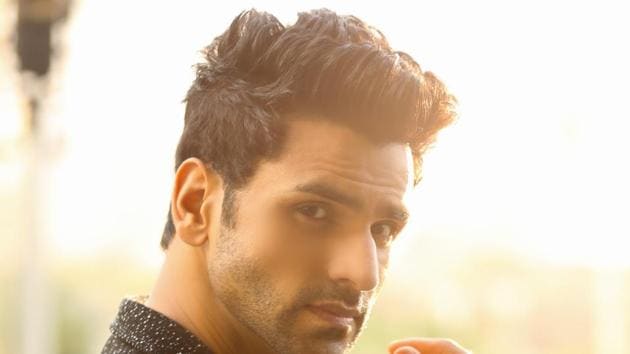 As told to Arundhati Chatterjee
TV actor Vivek Dahiya cheats on his diet but makes up for it.
Q) Dine out, order in, or cook a meal on weekends?
Mostly dine out.
Q) Can: cook a five-course meal/make a sandwich/boil water/don't know how the gas works?
I don't have the patience to cook a five-course meal, but I can certainly cook a two-course meal, like starters and the main course. So, yes, I can cook.
Q) A TV show you could watch reruns of all Sunday?
How I Met Your Mother.
READ MORE: I can watch reruns of Game of Thrones all Sunday: Mandira Bedi
Q) On weekends: work out like it's just another day/go easy/exercise… what's that?
In fact, I like to work out harder on weekends.
Q) Strictly salads and grilled chicken, or cheese/chocolate cheat for the weekend?
Chocolate and cheese all the way. I love my cheat days.
Q) Where do you party?
I am more of a house party person.
Q) Tea or coffee?
Coffee.
Q) Some complicated Iced Frappe person or straight up espresso person?
Iced Frappe, any day.
Q) One street food that makes your day?
I love dahi papdi chaat.
Q) Books, music or movies?
Q) All three, but sometimes I need to be in the mood to read.
Q) Couch potato or paint the town red?
I prefer being out on most days of the week, but at times I like doing nothing as well.
Q) Twitter or Instagram?
Instagram. A visual platform is definitely more powerful than Twitter.
Q) Board games or outdoor sports?
I love outdoor sports, but during the monsoon, I enjoy board games.
Q) What is the one thing that can totally make your weekend?
A balanced day out, where I have done a little bit of shopping, watched some cinema, caught up with friends. And indulged in my cheat meals, of course.
Personalise your news feed. Follow trending topics