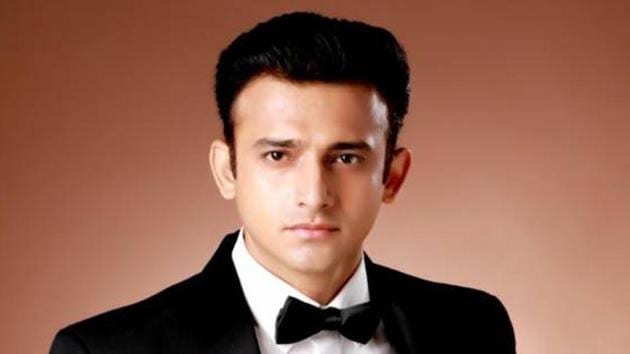 Romit Raj: A creative director told me that as an actor I must know how to jump off boundaries
TV actor Romit Raj shares that he was once propositioned by a popular creative producer. The actor also adds that how he got out of the situation and till date has never worked with him.
UPDATED ON OCT 22, 2018 05:28 PM IST
In the wake of the #MeToo movement, while several women have come out and shared their horror stories of being sexually harassed, there are a few men, too, who have narrated their accounts of facing harassment.
TV actor Romit Raj, who has been through his share of hardships, feels that it's extremely good that such an open discussion on matters like these have begun.
Read| MeToo: Anu Malik quits Indian Idol after sexual harassment accusations by 4 women
Being a part of the industry, the actor says that it was an open secret that people get exploited and are propositioned in lieu of work. Recalling an incident that occurred almost a decade ago, Romit shares, "I was called in a coffee shop by a creative director, who posted pictures with some of the biggest names in the industry — actors, producers, and designers. He has been quite influential [that way]. So, I was happy that I would be getting an opportunity to work with him."
The actor, who is known for his television shows such as Shaka Laka Boom Boom, Ghar Ki Lakshmi Betiyann and Maayka, adds that "this person claimed that he was bisexual, but he [in reality] was actually gay." However, Romit quickly clarifies that he has nothing against anyone's sexual orientation or preference. But at the same time, everyone knows that "I am a straight guy". He adds, "I was expecting that he would speak nothing but work [related matters] with me, but on the contrary, he started talking about how this actor was gay or that actor was a lesbian and so on. He even mentioned a superstar's name, one of my favourites, and said that he was bisexual, and commented that it didn't matter if he were married."
The actor says that he was shocked when while narrating his story, this creative director went on to say, that "as an actor, I should know how to jump off boundaries and be open to doing anything to get a good role. 'What will happen if you limit yourself? Then how will you grow as an actor?' He had commented. And he also said that 'I know you've come to meet me, I know you have done films and popular TV shows but why did we never work. Why will I remember you? What will be your recall value if you aren't ready to open up?'" Romit shares.
The actor adds that at that time he was young and thought of not messing up with that person. Asked how he ensured to come out that situation, Romit says, "I decided to let him know loud and clear. Dealing with such things sternly when it's happening is the best way. I have never worked with this person, but then that's fine."
Author tweets @Shreya_MJ
Follow @htshowbiz for more

Close