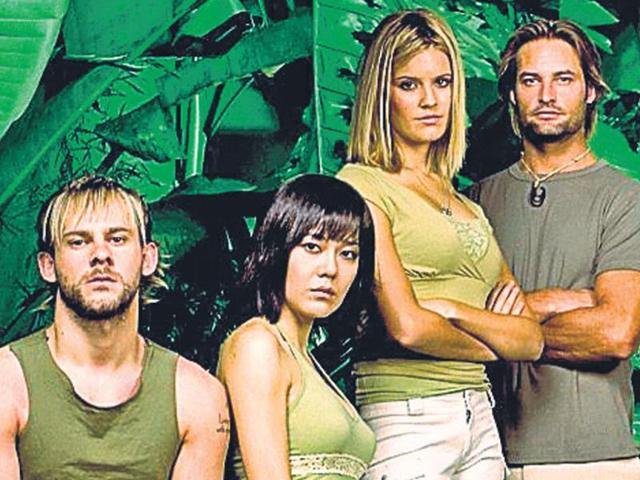 Season of re-runs and gritty viewing
It's the season of re-runs. Buniyaad, India's first big family serial in colour (Hum Log was in black and white), returned to Doordarshan this week, 27 years after it was made.
UPDATED ON JUL 27, 2013 02:03 AM IST
It's the season of re-runs. Buniyaad, India's first big family serial in colour (Hum Log was in black and white), returned to Doordarshan this week, 27 years after it was made.
For readers who belong to another generation and have only the fuzziest notion of what Buniyaad was all about, here's a very brief, very basic primer.
Set against the backdrop of Partition, the show traces the fortunes of the family of the idealistic nationalist and Arya Samaji, Master Haveliram and his gentle, loving wife Lajoji.
This is the show that launched dozens of careers — from Alok Nath (who played Haveliram) to a whole host of other talented actors (Dilip Tahil, Kanwaljeet, Sudhir Pandey and many more).
This is also the show that was directed by Ramesh 'Sholay' Sippy and written by Manohar Shyam Joshi, celebrated Hindi writer and journalist. Today, it's tough to think of this kind of talent coming together for just one TV show.
These days, serials are more akin to mass-made, factory products; few viewers know — or care to know — the names of either the directors or scriptwriters.
Since the show began only this week, I've watched just one episode. The colours seem faded, and there is a certain simplicity to the production. But what still rings true are the character sketches, the dialogues and the emotions.
I'm looking forward to seeing more; it should be a good lesson — to see the road we've travelled over the last quarter-century as far as television fiction is concerned. Could there be a danger of viewing Buniyaad with nostalgia-tinted eyes? Perhaps.
But somehow I don't think so. A good show is a good show, whether it was made decades ago or two weeks ago.
The other re-run is Lost (Zee Café), the enormously popular American TV series that debuted in 2004. The channel is showing all six seasons and if you happen to have missed it, go watch.
A plane crashlands on a mysterious tropical island and the survivors struggle to, well, survive — each other and the dangers the island hides. It is suspenseful, gripping, engrossing.
I'm told the series deteriorated after a few seasons; maybe it did, maybe it didn't. Find out for yourself. At the moment, Lost is exciting viewing. (Incidentally, the ensemble cast includes the British Indian actor, Naveen Andrews who plays the role of Sayid, an Iraqi communications expert.)
I have also been watching Breaking Bad religiously and while it is still riveting, here's a confession. After seeing several episodes, my enthusiasm has waned somewhat.
That's because it is a dark and depressing show. Watching the protagonist, Walter White, cough his way into a life of drugs and crime, is not particularly fun. There are some shows like that — you know they're good, you know you like them, but you know you won't be racing to the TV to catch the latest episode.
It was the same with Hannibal (AXN). The show is a sort of prequel to Silence of the Lambs and deals with the relationship between Dr Hannibal Lecter the psychiatrist, and FBI agent Will Graham, who has a brittle hold over his sanity (hardly surprising — he has the unenviable gift of being able to get into the the minds of the serial killers he hunts).
Danish actor Mads Mikkelsen is powerfully magnetic and sinister as Hannibal, the well-dressed doctor, who, beneath his urbane, sophisticated exterior, is a ruthless serial killer-cannibal. The show is absolutely hypnotic, but I stopped seeing it after a while, because I found it too harsh and oppressive.
So yes, sometimes good doesn't necessarily equal watchable — for some of us. That is.
Close