Westworld review: So, has HBO finally found its Game of Thrones replacement?
HBO's new drama Westworld has a fantastic cast, led by Anthony Hopkins, James Marsden, Evan Rachel Wood, Thandi Newton — and no shortage of ideas, thanks to Jonathan Nolan and JJ Abrams. But it's no Game of Thrones.
tv
Updated: Dec 05, 2016 17:59 IST
From the moment it was announced, HBO's Westworld was unfairly trumpeted as the one true successor to their biggest show Game of Thrones, whose impending demise has given them more than enough time to get their affairs in order.
But HBO, once the premiere destination for prestige drama, has somehow managed to drop the ball in finding their next big thing. Twice. Much like AMC floundered about after the quick one-two blow of both Mad Men and Breaking Bad ending within a couple of years of each other, and began churning out anti-hero dramas quicker than Walter White produced meth.
I write this on the eve of the season finale, with Westworld's numerous disparate storylines zig-zagging confusingly in mind, with alluring fan theories beckoning me into seedy corners of the internet, but with surprisingly little excitement for the answers the finale is going to provide.
The issue, you see, is that there is no plausible reason for them to have compared this to Game of Thrones in the first place. Aside from sharing a composer, a fancy opening credits sequence, and a very slight fantasy element, there is nothing similar either tonally or thematically about the two big-budget shows.
Instead, Westworld, which comes from the almost unbelievably enticing combo of executive producer JJ Abrams (Star Wars, Star Trek) and series creator Jonathan Nolan (brother of Christopher, and co-writer of The Prestige, The Dark Knight and Interstellar), finds its true inspiration in classic science fiction and Westerns – hardly audience-pulling genres.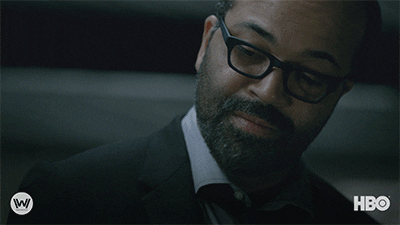 Westworld is immediately recognisable as a Nolan work; unafraid to tackle bold, heady, mindbending themes like the nature of reality, free will, predestination, artificial intelligence, and the biggest, most enduring question of them all: What does it mean to be human?
He draws equally from the Westerns of John Ford to more recent sci-fi, like The Matrix and Ex Machina. But the show owes its biggest debt to a medium that has rarely ever been celebrated like this: Video games, most notably Red Dead Redemption, several RPGs, and even a bit of Assassin's Creed.
But consider its premise for a moment: Westworld was a futuristic 'amusement park' in Michael Crichton's original film, but in the show, is more like the inside of an open-world game/shared virtual reality experience. It is populated entirely by 'hosts', androids designed to fulfill every whim and fancy of high-paying 'guests'.
In Westworld, the guests can be whoever they want to be; they can live any life they want to live. Most of them usually regress into hedonism, while the more thrill-seeking ones go on adventures and fight outlaws.
But like most video games, Westworld falls to the same enemy: It favours ideas over drama. Buried underneath the traditionally black and white morality of Westerns, is a steely grey science fiction story. And ironically, for a show about robots, Westworld's one major failing is that it has no beating heart. The raw emotion of watching Andrew Garfield and Carey Mulligan's clones fall apart in Never Let Me Go has become the benchmark. Watching Westworld however, it is likely that you will be left with a coldly distant sense of disinterest as you stare into its soulless eyes.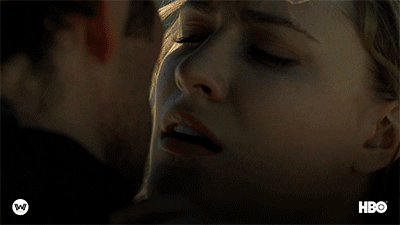 The idea of androids becoming sentient and machines achieving singularity is age-old, but even after several (some very successful) interpretations, it remains as fascinating as ever. The trouble with Westworld is that it is too clever for its own good. There are several characters designed to be our surrogates in this huge sandbox, all played by excellent actors, but they never feel real - even the humans.
It's telling that the most interesting character, The Man in Black, is on a quest to find deeper meaning in the world. He searches for a maze, a symbol for some sort of higher truth, beyond the easy pleasures and empty thrills. Westworld has made him into a monster, as it has many characters on the outside.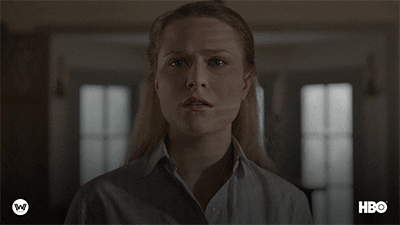 Despite being a show so deeply rooted in genre fiction, Westworld displays an odd lack of style. What could have easily been a satire of our times - think Total Recall - it mostly ends up feeling flat, with almost zero humour to balance its terribly self-serious tone. For someone who had been anticipating its arrival for months, it was massively disappointing to realise, even before Episode 5 had lethargically lumbered around, that something somewhere had gone horribly wrong.
But, there is still hope that Westworld might get back on track in season 2, but with the uncertain future of HBO's other dramas, The Leftovers (just one more season to go) and The Night Of (initially designed to be a miniseries, but there's talk of a season 2), it is absolutely necessary for Nolan and Co to mount a major revamp.
'The finale episode of Westworld will air in India on Star World Premiere HD tomorrow at 10 PM!
Follow @htshowbiz for more
The author tweets @NaaharRohan