Dig at UPA, Hindustani couplets: Jaitley's 'different' Budget speeches
Updated on Mar 01, 2016 12:36 AM IST
In the three Budgets that he has presented to date, finance minister Arun Jaitley has made several departures from what his predecessors had done.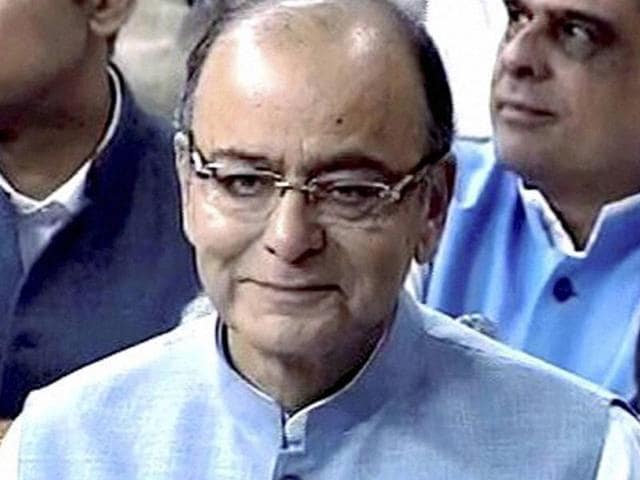 In the three Budgets that he has presented to date, finance minister Arun Jaitley has made several departures from what his predecessors had done.
The first thing that strikes an observer is the pot shots he has taken on each occasion at the previous government — not a very usual thing to do in a Budget speech. Even in the extremely difficult situation of 1991, Manmohan Singh did not do so. In 2004 P Chidambaram went to the extent of just saying the vote that year was a vote for change. However, Jaitley has been more aggressive. In 2014 he had said: "Slow decision making has resulted in a loss of opportunity. Two years of sub five per cent growth in the Indian economy has resulted in a challenging situation ... The country is in no mood to suffer unemployment, inadequate basic amenities, lack of infrastructure and apathetic governance ..."
Understandable, because the NDA government had assumed power less than two months before the Budget was presented.
In 2015, he sought to explain away the difficult investment situation by saying: "We inherited a sentiment of, if I may say so, doom and gloom, and the investor community had almost written us off."
As though to underscore the point that the government had won back the confidence of the investors, this time Jaitley said: "The International Monetary Fund has hailed India as a 'bright spot' amidst a slowing global economy. The World Economic Forum has said that India's growth is 'extraordinarily high'. We accomplished this despite very unfavourable conditions and despite the fact that we inherited an economy of low growth, high inflation and zero investor confidence in Government's capability to govern. We converted these difficulties and challenges into opportunities."
The IMF had been favourable towards India earlier also. "The International Monetary Fund (IMF) has downgraded its earlier forecast of global economic growth by 0.3%, and the World Trade Organization has revised its forecast of world trade growth from 5.3% to 4%. Forecasts for India, however, have either been upgraded, or remained the same, without downgrades…" (2015).
The second departure has been quoting Hindustani couplets in the middle of the speech, both in 2015 and 2016. No more quoting Victor Hugo, which was Manmohan Singh's legendary contribution in 1991, or Chidambaram's extensive citation of Henry David Thoreau in 2006. Pranab Mukherjee perhaps would not have ventured into Hindustani, but Jaitley could have brought in a bit of Gandhi or Ruskin. And wasn't it Chidambaram who quoted Tagore in Bengali in 1997?
And while in 2006 Chidambaram ended with a quote of Swami Vivekananda, the saint-philosopher came right in the middle this year.
All finance ministers have mentioned the people they are quoting. Jaitley did not say who the authors of the two Hindustani doggerels were. He ended today's speech by saying: "Champions are made from something they have deep inside of them — a desire, a dream, a vision." One would have thought it was Vivekananda again. But a Google search revealed it was the champion boxer Mohammed Ali.