US House passes Dreamers bill, H-1B approvals drop by 10%
For the first six months of this fiscal year, the overall H-1B approval rate for new and continuing visas continued to plummet to 79% by the end of March, down from 85 per cent last year, the daily reported.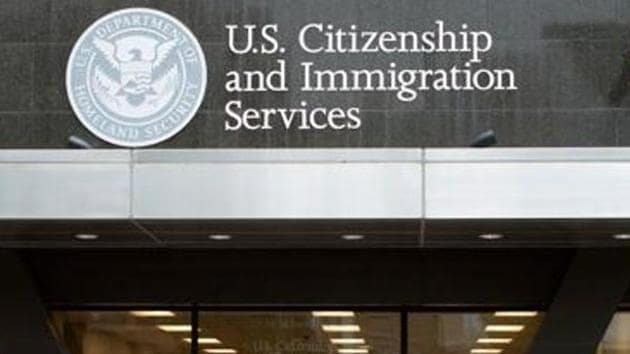 Updated on Jun 05, 2019 10:29 PM IST
Hindustan Times, Washington |
Yashwant Raj
The US House of Representatives passed Tuesday a bill offering a path to citizenship to undocumented immigrants, including those who came as children, as the Trump administration's continuing squeeze on H-1B visas, that go mostly to professionals from India, showed a sharp fall of more than 10% in the approval of new and renewal petitions in 2018 over 2017.
The American Dream and Promise Act 2019, which passed the Democratic-controlled House 237 to 187 with several Republicans crossing over, will grant legal residency to "Dreamers", as the 703,890 childhood arrivals are called and include 2,590 from India, for 10 years and then Green Cards if they met certain conditions.
Two million undocumented immigrants stand to benefit in all if the House bill, which was introduced in March, made it to the president's desk for enactment. But similar legislations before the Republican-led senate are unlikely to make it as Republicans have insisted on prioritising illegal immigration through the southern border, siding with President Donald Trump, who has sought more funding for a wall and other security measures.
"There should be nothing partisan or political about this legislation," House Speaker Nancy Pelosi said at a news conference. "We are proud to pass it, we hope, in a bipartisan way." There were no signs, however, Republicans were getting behind the bill any time soon.
The Trump administration's squeeze on legal immigration continues as well, as the president seeks to more it away from family-based to one based on merit, cut the intake of refugees and end a diversity programme. At the same time, the administration is also trying to protect American jobs from foreigners under the president's "Buy American, Hire American" initiative.
The H-1B visa programme for high skilled foreign professionals, who are drawn mostly from India, has been in the crosshairs of this administration specially.
According to figures published May-end by the US citizenship and Immigration Services (USCIS), there was a drop of 10.2% in the number of H-1B petitions approved in 2018 over 2017.
The number of approved H-1B petitions, for new and renewals, fell to 335,000 in 2017 from 373,400 in 2017, and 357,200 in 2016. The drop was sharper in 2015 over 2014, of 13.3% to 288,500 from 332,800; the reasons for that fall could not be immediately ascertained. The rise and fall of approval, or rejection rates, have not resulted in changes in the total number of new H-1B visas issued, which are subject to a congressionally mandated annual cap of 65,000 for those recruited from abroad and 20,000 to foreigners with advanced degrees from US institutions of higher learning.
Starting this April, the Trump administration has changed the system to given more weightage to those with advanced degrees, even for the regular category.
The administration has also stepped scrutiny of the H-1B programme to prevent its abuse and fraud by employers.
A Michigan employment services company was ordered
last month by authorities to pay 594 of its H-1B employees back-wages in all $1.1 million.
Close Story